Volpit, the UK's new startup investment platform has officially launched today. Crowdfund Insider earlier announced they had gained full authorization from the Financial Conduct Authority (FCA).

By law, businesses can only conduct regulated financial service activities in the UK if they are authorized by the FCA. Securing authorization can be a long process, which is why only three of Volpit's competitors have managed to achieve it (CrowdCube, Seedrs and Syndicate Room).  Volpit wants to bring a fresh perspective to the marketplace, bringing some competition to the young industry.
The two tech-savvy co-founders of Volpit, Patrick O'Flaherty and Simon Oberman, state they have created the platform at a much lower cost than their competitors. They claim over 1,400 business startups and investors already, with more than 1,000 expected to join by the end of the month. Some of the startups already registered on the platform include Dubble Me, Freefold, Gobbledy Juice, Film Co, Chinofy and Trabblr.
A further 250 startups are expected to join Volpit over the next 12 months, and approximately 30 of those businesses will be supported with a raise on average of £150,000. The platform has a feature called Pitch Builder. It enables early entrepreneurs who may have never written a business plan before, to create one by simply answering a series of simple questions. Volpit aims to streamline the entire fundraising process and all legal agreements online, saving both the investors and startups time and money.
With only three other investment crowdfunding platforms in the industry authorized and regulated by the FCA, the Volpit team is celebrating its success with an official launch dinner on Thursday, June 26th, at their new office in Dalston. Volpit is on a mission to raise £4.5m for SMEs in its first year.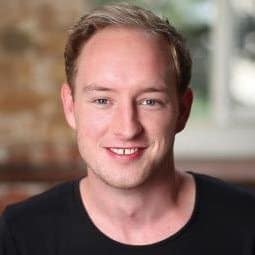 Commenting on Volpit's achievement, co-founder Patrick O'Flaherty noted, "Building Volpit and the legal and regulatory framework that surrounds it,  has been challenging. We have invested extensively in the technology of the platform, with the aim to make the search for investment simple and smart for both investors and entrepreneurs.

"We are excited to officially launch and support startups across the UK in their search for the right investors. We are working hard to attract game-changing startups to the platform."
Sponsored Links by DQ Promote