Since being established in 2009, Kickstarter has gained some famous video games on its roster, including FTL: Faster than Light, Wasteland 2, The Banner Saga, Octodad:Dadliest Catch, Castle Story, and, of course, Broken Age. Now, the crowdfunding giant is ready to introduce a new service called Play Now. It will allow EVERYONE to purchase these video games, along with others, from platform Steam.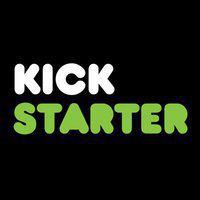 According to the crowdfunding giant's blog,"[On Friday], we're excited to create a new home for these games. It's called Play Now, and it's a collection of over 100 Kickstarter-funded games that you can play right now on Steam. From retro zombie survival games like Organ Trail, to vintage reboots like Shadowrun Returns, to platformers like the magical Creavures, Play Now highlights all the incredible ways game developers are exploring the medium. And this is only the beginning.
"We'll be adding new games to the page as they arrive, and working with Steam to make sure we're featuring as many Kickstarter-funded games as possible. Whether you're a seasoned gamer or just curious about what's out there, you're sure to find something you'll want to play."
Figuring out what game to play first, Kickstarter caught up with some of the video games' creators to see what games they love.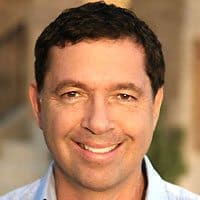 Founder of inXile, makers of  Wasteland 2. Brian Fargo picked The Banner Saga and noted, "It's been so refreshing to play Banner Saga, with its rich visual style and great tactics to explore. The animation reminds me of the old Ralph Bakshi animated films, which brings back good memories. I definitely recommend picking up this game to experience the passion and detail the developers poured into it.
Co-founder of Cardboard Computer, the makers of Kentucky Route Zero, Jack Elliott decided to go with Octodad: Dadliest Catch as his pick. "Recently, we've seen several high-profile video games assign the player to the role of 'father' as protector, aging ultraviolet breadwinner, and gruff man who makes the hard decisions because it's his paternal mandate. Octodad is a welcome counterpoint: a warm and playful slapstick game about love and self-doubt. And the sound design is fantastic!"
Video game designer and creator of Godus Peter Molyneux played FTL: Faster than Light and revealed, "I adore the sense of freedom in the game. I find it utterly absorbing. You can love and protect every last one of the crew, or you can be a bastard if you like and flush them out the airlock. I love all the little surprises — I can be flying along or in a battle and an asteroid will hit me in an unexpected spot and all of a sudden a new story has started."

The platform also added that if creators have a Kickstarter-funded game coming out on Steam, and they want have it featured on the Play page, simply email them at [email protected] and they'll add it to the page.

Have a crowdfunding offering you'd like to share? Submit an offering for consideration using our Submit a Tip form and we may share it on our site!

Sponsored Links by DQ Promote