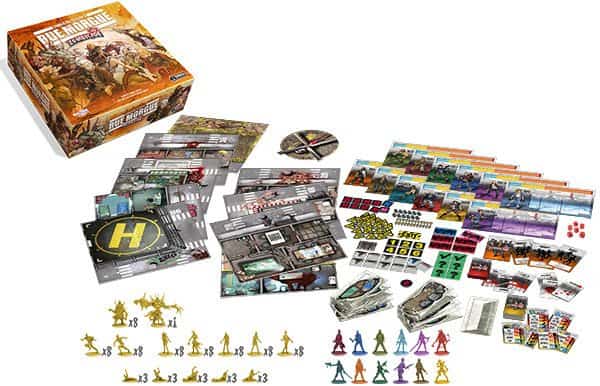 Just a week after the launch of its twelfth Kickstarter campaign, CoolMiniorNot's "Zombicide Season 3: Rue Morgue" has reached $1M from over 6,600 backers. The game is an installment of the popular series and has new zombies, survivors, mechanics, weapons, and even PvP rules!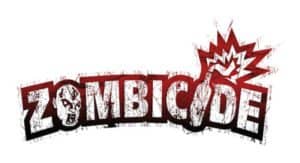 As previously reported by Crowdfund Insider,  "Zombicide Season 3: Rue Morgue" is designed as both a standalone game and as an expansion. It offers everything the player needs to enter the Zombicide universe and is 100% compatible with other Zombicide products.
The game will contain the following:
80 zombie miniatures
12 survivor miniatures with ID cards
9 double sided tiles
155 cards: 85 equiptment, 48 zombie, 9 team cards, and 12 wounded
92 tokens: doors, event triggers, helicopter, noise objective, stairs zombie spawns and skill counters
Dice, experience trackers, tent cards and a rulebook
Players pick from the list of survivors and form team to scavenge, look and obviously kill the undead. In order to avoid becoming a zombie, each player must get their hands on weapons such as bows, knives, and even AK-47s.  Then the players will want to get your hands on the vicious new weapons available to survivors in Rue Morgue, things like bows, knives, and Ak-47s! But if you prefer to cleave with the classics Rue Morgue also host a large roster of old standbys from previous Zombicide games like chainsaws and shotguns!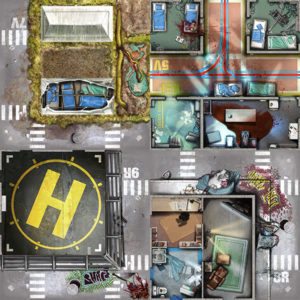 Along with new survivors, the game introduces a terrifying new zombie types: Skinner Zombies, Crawlers, and the A-bomb Abomination. There is also "Zombicide Angry Neighbors," which challenges players to face off against a new breed of zombies. These "seeker" zombies will have every player in their sights and will continue to chase them to the bitter end.
Also new to the  Zombicide franchise in "Season 3: Rue Morgue" are Team Action cards. The cards allow survivors of the same team to execute a single action simultaneously, simulating military-like moves born from bloody experience. Shower that zombie horde with a rain of bullets as your entire team opens fire at once.
Originally setting out to raise only $100,000, the campaign reached its initial goal and raised over $800,000 within the first four days. It is set to close on July 27th.
Have a crowdfunding offering you'd like to share? Submit an offering for consideration using our Submit a Tip form and we may share it on our site!