Simon West is Equity Crowdfunding £1.8 Million for Action Comedy Film Salty.
Announced today, British born Simon West is raising capital for his next film on equity crowdfunding platform SyndicateRoom.  British investors will have the opportunity to help fund the project with minimum investments starting at £1000.  Larger investors may have the option to appear onscreen as extras as an additional perk.  Investors are being invited to buy shares in a specially created company, Salty Film Ltd, via the equity crowdfunding platform SyndicateRoom.  West claims over $1 billion in global box office earnings has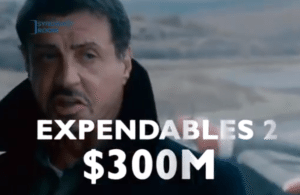 been involved with big budget films such as Tomb Raider, Con Air and Expendables 2.  Previous films by West have been highly profitable – Expendables 2 made $300 million at the global box office. West's mid-budget $15 million thriller When A Stranger Calls took $67 million.
The film's planned budget is $10 million (£5.9 million), of which crowdfunding investors are expected to contribute £1.8million. Angel investors have already fronted £450,000 in equity in Salty Films.  The remainder of the production costs will be funded by pre-sales of the film and tax credits offered by the locations where it is to be filmed.  
Expectations are that investors will be repaid their capital from any revenue the film generates, and in addition will receive a proportionate share of any profits. Under HMRC rules, they must hold their shares for at least three years in order to enjoy tax relief under the Enterprise Investment Scheme (EIS).
Gonçalo de Vasconcelos, founder and CEO, SyndicateRoom, commented:
"For decades, investing in major Hollywood films has been a luxury reserved for the well-connected and the ultra-rich. The rest of us could do little but look on and stump up for a cinema ticket.

"At a stroke, Salty has changed all of that – by offering investors both the chance to get involved in the making of a movie, and a share of its profits.

"Simon West's contacts book reads like a Who's Who of Hollywood, and there is no shortage of cigar-chomping movie moguls willing to back his films. So his decision to use crowdfunding to raise an important part of the budget for Salty is truly revolutionary.

"A string of professional "angel" investors have already invested in the film via SyndicateRoom, and now anyone with at least £1000 to invest can join them for an investment opportunity that is usually limited to those who travel to the Cannes Film Festival on their own yacht."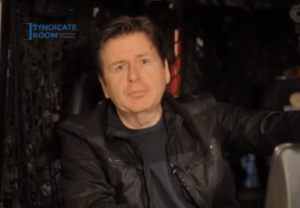 West commented on the new project and the decision to use equity  crowdfunding to finance the film;
"Salty is the type of film I've wanted to make for years – a tantalising cocktail of anarchic comedy, action and exotic locations. With a script that's Spinal Tap meets The Hangover, I plan to shoot Salty in a style packed with energy, fun and glamour.

"During my two decades in the movie business I've funded films in a variety of ways, but for this one I was determined to break away from the big budget, big studio model. With the studios' deep pockets comes bureaucracy that's inefficient, expensive and which can stifle creativity.

"Salty will be different – and not just because it's the first time smaller investors have been able to buy into a major film's potential returns. As it's a privately funded film, my production team and I will keep creative control while keeping costs down, while also giving free rein to the very best the cast and crew have to offer.

"Salty's ironic humour and witty dialogue will attract US and English-speaking audiences, and its elaborate and exciting action sequences will give it truly global appeal. With a brilliant concept and the creative freedom to push genre boundaries, my goal is to make an instant classic."
Crowdfunding to finance feature films became big industry news with such hits as Veronica Mars and Zach Braff's recent release Wish I Was Here.  These two films proved the ability to tap into a deep vein of fan support to provide funding for a potentially popular film.  Backers received "rewards" for their support.  Funding feature films by offering equity is a recent occurrence with several projects having successfully offered equity in the production both in the UK and elsewhere.  The film by West may be the first "A List" type feature funded via equity crowdfunding.

Have a crowdfunding offering you'd like to share? Submit an offering for consideration using our Submit a Tip form and we may share it on our site!

Sponsored Links by DQ Promote