Privlo Set to Extend Platform Across the United States.

Privlo, a peer to peer lender of private real estate loans for high-quality borrowers, has raised a $3.8 million seed plus round of funding from Spark Capital and QED Investors and up to $350 million in debt capital from a multibillion dollar New York-based private real estate investment fund.
Privlo was founded by Michael Slavin who saw a disconnect between high-quality borrowers with non-conforming credit characteristics, including self-employed business owners, real estate investors and individuals with a one-time negative credit event.  Some of these individuals have been unable to receive a home loan due to the inflexible banking industry approach.  The company successfully launched as a peer-to-peer lending platform, matching individuals who were seeking loans with individuals who wanted to make direct loans to borrowers. In a single small city, the company quickly facilitated more than $28 million worth of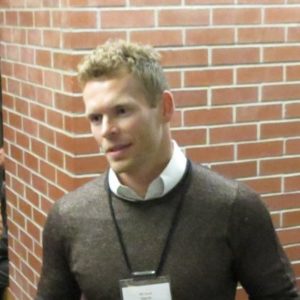 loans. Due to the sizable demand in the market, Slavin initially brought QED Investors on board and quickly added Spark Capital and the private New York based fund to expand the Privlo platform nationally.
"Privlo, which takes a consumer-friendly approach, provides liquidity to an important segment of the housing market – the largest economic driver in the U.S. – and reduces the government's exposure to the market," said Slavin. "Traditional lenders rely on government agencies for funding and can only cater to a very specific kind of borrower. Our proprietary underwriting technology and processes enable Privlo to serve a much broader set of credit-worthy borrowers in an easy, hassle-free way. I'm pleased to have Spark Capital, QED and our new debt capital provider on board, as they truly understand the need to cater to this kind of customer."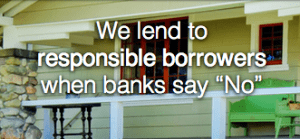 Privlo has built proprietary scoring software to more accurately evaluate each individual's unique financial picture. Unlike traditional lenders, the company delivers rapid results, closing loans in weeks instead of months. Privlo's team provides personalized service to guide each step, with clear terms and direction for a hassle-free experience.
"Privlo's approach is to solve credit dislocation and be highly consumer focused, resulting in a business model that yields a truly differentiated product and offers a remarkable customer experience," said Spark Capital General Partner Alex Finkelstein. "We're confident that the company's outstanding team and product will have a positive impact both on the housing market and the consumers they serve."

"In addition to focusing on the unique needs of high credit quality customers that don't fit within the standard mortgage box, Privlo gives private capital a direct line to high quality mortgages," said Frank Rotman, a Founding Partner of QED Investors. "We're excited to see this company thrive as they address one of the most challenging problems of our time."
 

Sponsored Links by DQ Promote