Dallas Texas based Ranger has stated in a release their strategy that identifies peer to peer (P2P) loans has recently achieved a new milestone having reached 18 consecutive quarters of positive performance results. "TruSight Technology" was developed in 2009 by Portfolio Manager, Gary Melara. TruSight is described as an artificial intelligence (AI) system that evaluates data and hundreds of borrower credit fields from each peer-to-peer lending marketplace. TruSight seeks to identify those criteria that produce the highest potential returns on investment.
"I have been developing and implementing AI systems for decades in all kinds of industries. When I was first introduced to peer-to-peer lending in 2009, I thought that this was a perfect opportunity for an AI-based system," said Mr. Melara. "For those lending platforms that have available loan history and that can accommodate electronic loan selection, TruSight's AI algorithms and loan-monitoring mechanisms enable us to create a diversified portfolio of what we believe to be the most promising peer-to-peer loans."
TruSight Technology began investing in loans in January of 2010 and this past June it achieved 18 consecutive quarters of positive performance results. In those 18 quarters, the net compounded annualized returns was 11.21% (net returns after all portfolio expenses and fees including actual and forecasted defaults).*
Ranger Specialty Income strategy will focus on expanding into new direct lending asset classes such as small business lending, real estate and specialty finance, TruSight Technology will be deployed on these new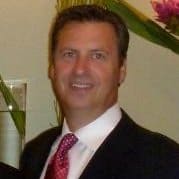 marketplaces when possible.
"Our goal is to have TruSight working on dozens of lending marketplaces, in multiple asset classes, both domestically and internationally," said Bill Kassul a partner of Ranger Alternative Management II, LP, an advisory firm which falls under the Ranger Capital Group umbrella. "We believe a diversified portfolio of loans across a variety of loan asset classes and lending platforms allows us to mitigate risk while seeking the highest potential returns for our investors."
The Ranger Specialty Income strategy seeks to provide investors consistent, monthly income and attractive yields, while also providing uncorrelated returns to both equities and other fixed income securities. The strategy offers multiple monthly distribution options for investors. The performance objective of the strategy is to generate an annualized net return of between 8% and 10%.

Ranger announced earlier this year a partnership with P2P lender Funding Circle USA.

Sponsored Links by DQ Promote