iFunding, the real estate crowdfunding platform, today announced the launch of the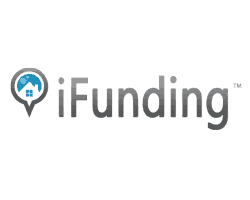 its real estate crowdfunding mobile app for investors. The app, called iFunding: Real Estate Investment through Crowdfunding,  allows investors to perform the same functions in the real estate investment lifecycle as they currently can on iFunding's website. The company specializes in preferred equity investing and directly oversees each deal throughout its lifespan, providing extensive information and transparency to give investors insight and oversight into their investments. iFunding is based in New York with investments across the U.S. and offices in San Diego and Singapore.
The free app is now available on the Apple Store for iOS devices and on Google Play for Android products. To encourage investors to try the app and real estate crowdfunding, iFunding is offering, through Labor Day, 2014, a $100 credit back to anyone who makes an investment during this period.

"This is the first time that accredited investors will be able to manage their real estate crowdfunding investments via a mobile device. Since some types of iFunding deals tend to fund in a matter of hours or days, the app will be an invaluable way for investors to stay informed about what opportunities are available, and to initiate investment transactions with just a few taps," said Sohin Shah, co-founder of iFunding and product strategist for the app. "A large percentage of our web visitors are already on mobile devices, and early feedback shows a lot of excitement about having a custom app for streamlined and full-featured mobile access."
According to the press release, key app features include the possibility to:
Browse live investment opportunities, including information about the property, the neighborhood, the project team, pro forma financial projections, legal documents and Q&A with the sponsors. Users can select specific investments or just browse real estate investment opportunities, at any convenient time and place.
Complete an investment transaction entirely from the mobile device, including document signature and initiation of funds transfer. Or, optionally, switch to their computer to complete a transaction.
Monitor progress on a project in which they are participating, reading about construction activity and financial expenditures, and viewing photos.
Receive notification alerts to be informed when there are new deals available or existing deals have reached key milestones.
William Skelley, CEO of iFunding, added: "Our COO, Sohin Shah, and our internal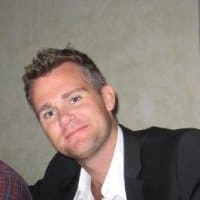 development team deserve a lot of praise for designing the app to meet investor needs and add features that our leading users requested during feedback sessions. This is advanced use of technology for real estate investing in general, not just for crowdfunding. It reflects our vision for democratizing real estate investing through access and transparency."
The iFunding app, for both mobile devices and tablets, also has social features allowing accredited investors to interact with other investors, project operators, and iFunding executives to pose questions and have the answers shared across the community.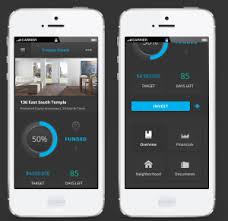 Regarding security, the company avers that every iFunding user is assigned a secure log-in, all data traffic is encrypted, and no personal data is stored on the mobile device when the app is not in use. All financial information is further encrypted and stored at a secure, third-party financial services provider focused on this purpose.

Financial regulations require that one be an accredited investor to register and view deals. The investment opportunities listed are from independent residential and commercial real estate developers & operators working with iFunding's crowdfunding platform. Investors can review a wide range of supporting information to make decisions about investments that are right for their situation.

iFunding is a leading real estate crowdfunding platform, facilitating equity and debt fundraising for single family homes, multi-family residences, apartment towers, retail locations, office buildings and mixed-used buildings. iFunding provides opportunities for accredited investors to invest in institutional-quality real estate deals, with a $5,000 minimum investment.

Sponsored Links by DQ Promote