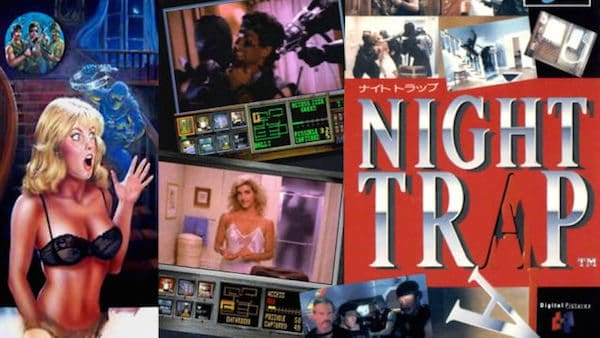 San Diego-based video game company Night Trap LLC is dealing with questions about the accuracy and authenticity of its crowdfunding campaign on Kickstarter to revamp its '90s controversial self-titled game. The project debuted on the platform just three days ago and was immediately criticized about its "sloppy" campaign.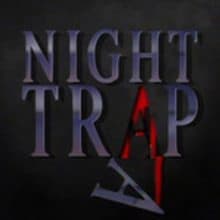 According to Kotaku, more than 20 years after being the target of industry-changing controversy, the infamous video game resurfaced on the crowdfunding platform. Although the Kickstarter page seems average enough and contains the usual videos, backer rewards, history, etc., some of the promises raised a few eyebrows and the more fans read up on the $330,000 goal project, the more unbelievable it seemed to be.
After reading about issues revolving around the game, including the uncertainty of having an downloadable version and lacking a Nintendo version, some potential backers voiced their opinions on Twitter and revealed their skepticism about the project. While some questioned the initial goal, and whether or not that amount would be enough for the project, others voiced their concern regarding some of the information from the campaign.
I'm telling you as a developer? This statement from the Night Trap Kickstarter is 100 percent bullshit. pic.twitter.com/K067h9NixX

— Brianna Wu (@Spacekatgal) August 11, 2014
Another issue that raised "red flags" was the fact that the Night Trap's team first stated that the game would be for "PlayStation and Xbox." This was cleared up to mean PlayStation 3 and Xbox 360, but it would be possible to run on Xbox One and Playstation 4. Unfortunately this wouldn't actually be possible. After coming to this realization, the team changed back to just being Xbox 360 and Playstation 3.
During an interview with the website, Night Trap's executive producer Tom Zito attempted to answer some of the questions, including why only $330,000 is needed for the project to get off the ground.  "It cost us $250,000 to buy the rights. So, you know, you add on development costs, manufacturing costs, and fulfillment costs, and it's more than $330,000. That was an amount of money we felt comfortable with bringing in to reduce our risk. We put in $250,000 to buy the rights. I will say part of the Kickstarter will reimburse us for the rights, but it won't make us whole."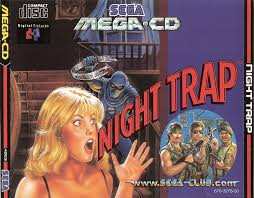 Also explaining why the game creators are "not certain" whether they can deliver a downloadable version of the game or not, Zito answered, "The real impetus for doing this was to put the game out with a degree of video quality we haven't been able to do before. If we can't deliver a robust downloadable version of the game, we won't do it. And we won't know that until we finish doing the engineering for the disc versions."
He then added, "Both Apple and Google have limits to the size of an app you can sell through them. We don't know if we can get all the video compressed to a degree where it will still look good and meet that requirement. Similarly, being able to stream simultaneous tracks of video to have a mobile version of this will look good… we don't know if we can do it. We know we can do it on a disc, but we don't know yet if we can do it for other formats."
"When we originally designed the game, the expectation was that it'd come over a table system. You need to have sufficient bandwith on the streaming part, and you need to have sufficient buffering on the client side to be able to do the instantaneous switching. Interestingly nobody has done a product like this on iOS or Android. We think we can, but we don't know for sure."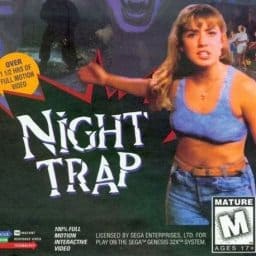 In regard to being called out by game developer, Brianna Wu, she noted, "When we were doing [mobile game with similar tech] Revolution 60, We found the length of a played movie had NO IMPACT on RAM. It seems to be a hardware decoded on the fly. Yeah, having CoreAudio loaded an impact on RAM, but you don't have to load the whole movie. That's just a lie," Zito stated, "They're absolutely correct, but they're playing on stream of video. We have to have four, sometimes five, streams of video queued up and ready to be switched to instantaneously. It's a completely different environment than just playing a movie."
After the interview, the Night Trap team took to the campaign website and answered a few other questions. 

When it comes to the version of the game, the team answered, "Night Trap ReVamped will be available for PC, Mac, PS3, and Xbox 360. While we could have supported the latest consoles we wanted to make the product available to as many people as possible in an HD format. Since the previous generation of consoles support HD, we chose those systems. Keep in mind that, other than displaying video and a relatively simple user interface, Night Trap does not require extensive hardware support, so the additional capabilities of PS4 and Xbox One were not needed. Additionally, we are using the Unity development system, and support for the new platforms is not yet openly available — i.e. both Sony and Microsoft are limiting developer access. We will endeavor to ultimately create on-line and mobile versions of Night Trap if this campaign exceeds its funding goal, but because the game contains almost two hours of video, we won't know whether these formats are feasible until after the disc versions have been completed."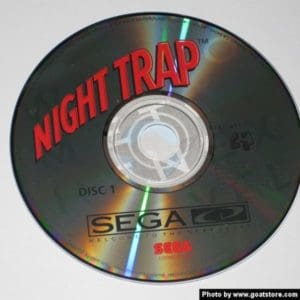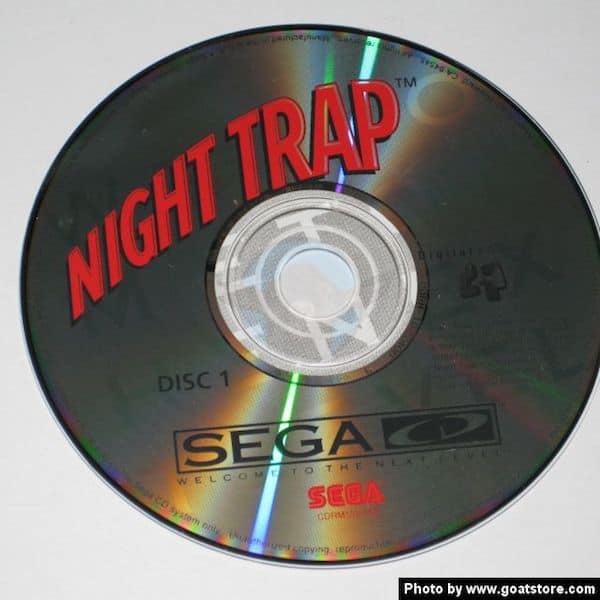 Also asked about why a Nintendo version won't be created, they revealed, "Ever hear the term 'never burn bridges?' Well, Howard Lincoln, the former president of Nintendo US, made our lives miserable during the 1994 Senate Hearings on Video Game Violence. Not only did he quietly suggest to congressman, though the use of Nintendo-supplied and heavily edited footage, that they should demonize Night Trap rather than Nintendo's Mortal Combat, but he also declared publicly that Night Trap would never appear on a Nintendo system. And he was right: as much as Nintendo desperately needs publishers to support their third-place platform, we won't be one of them. There's just too much bad blood between us and them.

Currently, the campaign has raised $18,160. It is set to close on September 9th.

Have a crowdfunding offering you'd like to share? Submit an offering for consideration using our Submit a Tip form and we may share it on our site!

Sponsored Links by DQ Promote