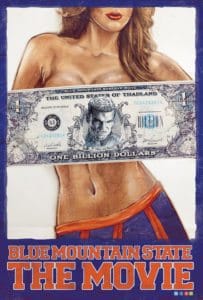 Blue Mountain State: The Movie – ran a widely popular crowdfunding campaign on Kickstarter.  The project closed in May having raised over $1.9 million from about 24,000 supporters.
Blue Mountain State is a fabled comedy television series that ran on Spike TV for three years. The plot is centered around a fictional university and follows all the associated antics typical of collegiate lore such as sex, drinking and football (not necessarily in that order).
Created by Eric Falconer, Spike cancelled the series setting Thad and Sammy adrift.  Falconer, determined to reanimate the comedy, launched a crowdfunding campaign for the BMS Movie and it now stands as the third most funded film ever on Kickstarter – following only Veronica Mars and Zach Braff's Wish I Was Here.  Falconer enlisted the legions of college fans by creating a contest for the most contributions.  The University with the greatest amount of contributions would win a visit from the entire cast.  At last count Arizona State had inched past Penn State to win the prize.
In a backer update, Falconer apologized for the extensive delay between updates and announced that film production has been pushed back from August to October.  Falconer stated the delay was due to the film crew being unavailable in August (fair enough) but they were still on track for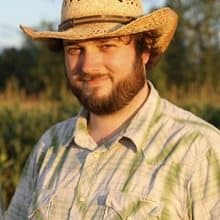 a Spring 2015 release.  He also said that Blue Mountain State The Movie needed more money:
"Our biggest obstacle right now, and forever, is money. We've written an epic script and epic scripts cost money to shoot. When the dust settled after this Kickstarter ended, the amount we were left with was around $1.4 million. (The other $500K went to Kickstarter, Amazon, dropped donations, and fulfillment of the Kickstarter rewards — which are coming soon. Hang tight.) $1.4 million is a lot of money, but for a movie production, this barely covers union labor costs for the crew. In order to ensure you, our BMS backers and fans, get the movie you want and deserve, we've decided to reach out to investors for some additional gap financing. We're currently in the process of securing these additional funds and locking our budget. Once this falls into place, we'll be off to the races."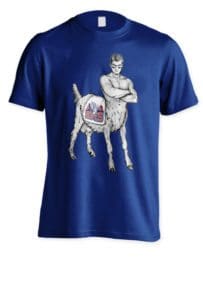 Interestingly comments on the Kickstarter page seem to be pretty supportive of Falconer's financial challenge.  Of course when you have 24,000 committed backers ready to promote the film on social media, view the film (and drag all of your friends along) I would be surprised if Falconer had problems finding additional financing (contingent upon terms of course).  Perhaps he should consider equity crowdfunding?
The missive closed by assuring fans he will do a better job of updating on progress and that all backer rewards are on track.
Have a crowdfunding offering you'd like to share? Submit an offering for consideration using our Submit a Tip form and we may share it on our site!