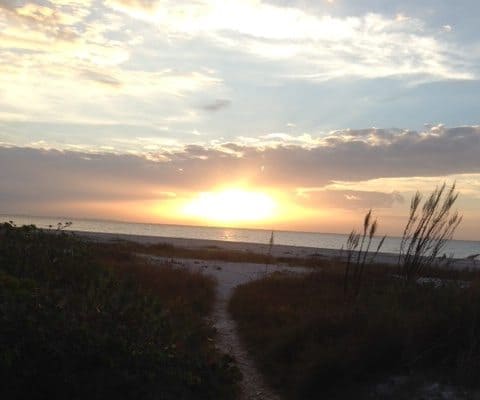 Democratization of energy and finance now go hand in hand, thanks to crowdfunding.  A growing number of platforms from all over the world are enabling people to contribute towards the environment themselves, while making returns that beat any saving account. For renewable energy project developers this also opens a world of opportunities, tapping into the wealth and interest of retail investors.  It's kind of cool to be able to back something you believe in while generating a return on investment.
The team at Solarplaza has created the Renewable Energy Crowdfunding Map, showing the many platforms around the globe that target renewable energy or those that have offered up investments in renewable energy projects.
This is only the beginning.  Technology is impacting so many things and the combination of crowdfunding and energy is a natural marriage.
Solarplaza places the top three platforms as:
Windcentrale – Netherlands
Abundance Generation – United Kingdom
Mosaic – United States
Windcentrale set a bit of a record when they crowdfunded a wind turbine project  in just 13 hours raising 1.3 million Euros.
If your energy platform is missing from the map please feel free to email the team over at Solarplaza at [email protected]  If you are really interested in renewable energy crowdfunding, Solarplaza is hosting a conference in London on October 30th with just about everyone in attendance.
Click on Image to Enlarge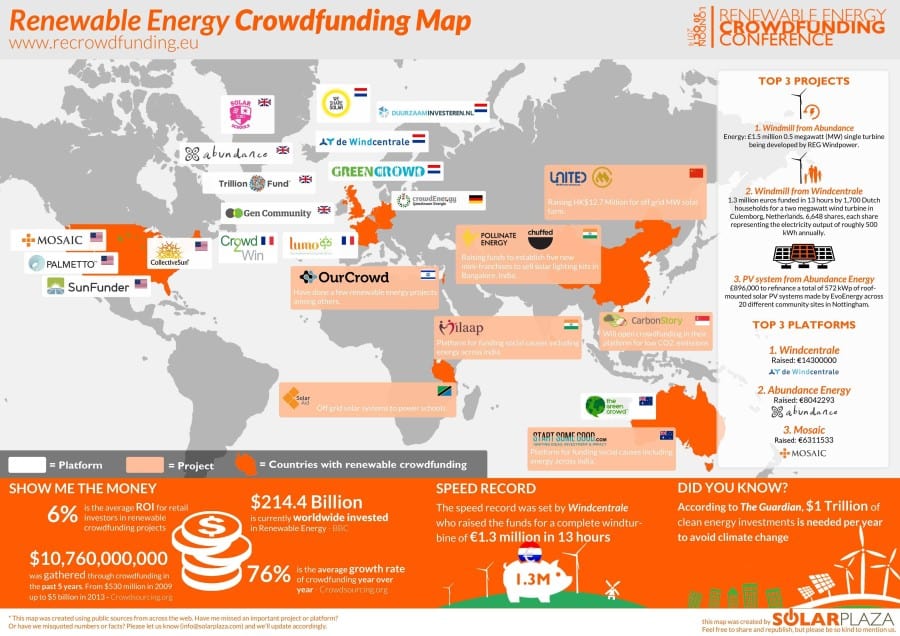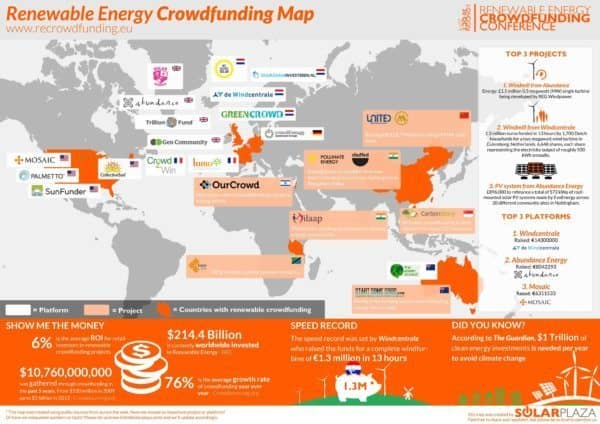 Sponsored Links by DQ Promote