Ready to bring a highly addictive game to toy stores everywhere, Baltimore, MD-based Gnarwhal Studios has launched a crowdfunding campaign on Kickstarter for Slap .45. The new card game is considered a "wild west slap duel" for three to seven players.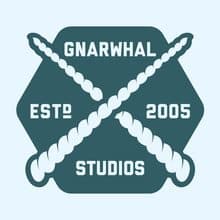 Slap .45 capture the feelings of a classic western shootout. Each player chooses a unique gang with a special power and attempts to outwit/outslap their opponents. Using guns and events that are dealt from a central deck, players must position themselves strategically in order to survive until the final duel.
Each Slap .45 comes with the following:
67 shootout ards
42 mini gang cards (for a total of 7 gangs)
7 gang home bases
Custom box and rules
The "gangs" features are The Union; The Confederates; The Poncho Posse; The Comanche; The long Star Sheriffs; The Outlaws; and The Railroad Company.
Starting with the first player and moving clockwise around the table, everyone takes turns flipping over the top card in the deck, and then all players must react to the card that been revealed. Each play may react on a turn until the revealed card is either slapped or a player takes damage.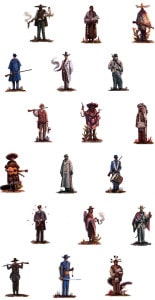 A player revealing a card and everyone reacting to it is a turn. One full revolution around the table after everyone has taken a turn is a round. The game ends when only one gang is left standing.
In order to win a "slap," the player who shoots another player must slap the center card and point at the player they are shooting with a pistol finger at the same time. If they hesitate to point, or point without slapping the shot misses the target. If there's ever a question of who made the slap first, benefit of the doubt goes to the player who would have lost a gang member.
Any player who loses all six members of their gang is out of the game and should act their "dramatic" death. Their gold is to be given to the player who landed the killing blow to the last gang member.
When only two players are left, the game is resolved in a fuel duel. The first player who died acts as the dealer. The two dueling players leave their home bases, standing up at opposites sides of the table, and put their hands on their imaginary holsters.
The dealer places the duelers Home Bases in the center of the table at equal distances from each dueler, leaving some space between the two cards. They hold the deck in their hands and flip over cards into the middle of the table in the space between the two bases. The two dueling players react to the cards according to the normal rules.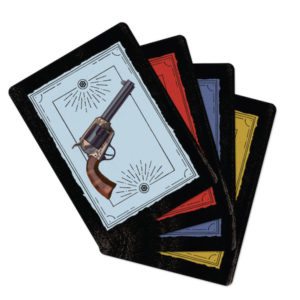 Sharing details about the games development, the Slap .45 team wrote, "We've been working on Slap .45 for about a year, playtesting and tweaking the rules to make a polish, accessible experience with layers of deep strategy."

"Playtesters can't help getting out of their seats and losing themselves in the game – almost everyone who touches it demands a rematch."

Upon launching, the campaign immediately received its initial $18,850 and quickly raised over $45,000. Its set to close on September 17th.

____________________________________________

Have a crowdfunding offering you'd like to share? Submit an offering for consideration using our Submit a Tip form and we may share it on our site!

Sponsored Links by DQ Promote