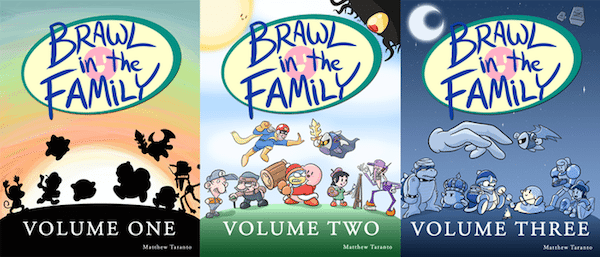 Hoping to have another successful run on the crowdfunding giant Kickstarter, Gonzales resident Matthew Taranto has launched another campaign for his hit board game Brawl in the Family. Setting out to raise only $56,000 this round, the campaign has already reached $18,000 from close to 160 backers.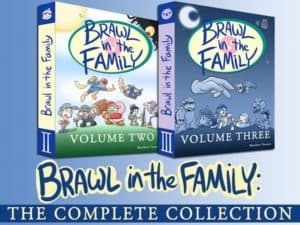 Brawl in the Family is a parody webcomic video game that centers around Nintendo characters such as Kirby, Mario, and Link. The humor ranges from "lighthearted and fun to heavy and heartwarming." It is generally family friends and has no gore or cursing. Now, with this campaign, Taranto and his team are setting out to transform the video game into a comic book.
Explaining why he is coming back to Kickstarter for another campaign, Taranto wrote, "The goal of this Kickstarter is to put every one of the Brawl in the Family comics into book form! Since the strip is ending very soon. This is really a now-or-never type thing, which is why Volume Two and Volume Three are being developed simultaneously."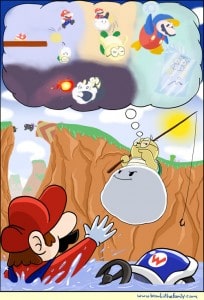 "Why not just one large book? Well, as of right now – before any stretch goals are hit – the length of each volume is shaping up to be over 250 pages a piece; since the comic themselves are generally longer, panel-wise, than the ones featured in Volume One, there're a lot more pages devoted to them."
"So basically, I want three volumes total of Brawl in the Family… each containing 200 comics! But if you're not familiar with Volume One, rest assured that I'm aiming to make these books as enjoyable as possible to the reader. It's not just a comic compendium, but a super-packed, polished product that has plenty of bonus art and easy navigation."
Features in the Brawl in the Family books include:
A full character section with new characters in each book. Complete with bios and extra doodles, etc.
A section for more of the promotional art displayed in the site's gallery.
A several-page, full-color, brand new comic story/poem in the early part of each book if stretch goals are reached.
A section on the "lost strips" – ideas that Taranto didn't use for various reasons, finally getting their chance to shine.
Mouseover text include below all comics.
Extra care put into all the standard aspects of the book – Table of Contents; Index; Introduction; Special Thanks – to make them as visually striking and interesting as possible.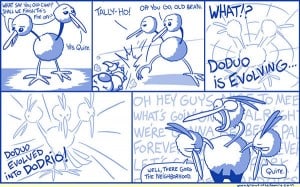 Also added details about Volume Two, Taranto added, "Volume Two will contain some of my all-time favorite Brawl in the Family moments! It was at this point that the comic got pretty experimental and stretched its legs with what sort of ideas it could play around with. Highlights (in my eyes) include getting a look inside the bad guys' head in Dr. Wily's Blueprints, the circuitous, gratuitous, New Year, New Adventures, some silly Sonic shenanigans with Animals, and the massive 101-panel Princess Peach adventure, The Captive Princess."
"Not only that, but this volume will feature no less than five story arcs, including the dramatic A Mushroom Kingdom Carol, the first appearances of Eario, and the massive flashback story, Cocoon Academy!"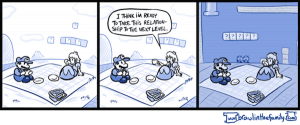 In regards to Volume Three, Taranto declared, "Brawl in the Family: Volume Three contains comics roughly as large and in-depth as Volume Two's, with the final 200 strips to bring everything to a close. This collection has some of my favorite one-off gags, such as Ship Parts, the environment-swapping Holiday Vacation series, the intense Politcal Strife, the forbidden love story of The Secret, the cute adventures of Little Fox, and the absurd progression of Mounted Units."

"In addition, there are five more story arcs in this book as well, including Kirby and Dedede's Sleepover, the villain switch going on in Divide By Hero, and of course, the final story arc of the entire series (still in production!)"

Brawl in the Family is set to close on October 5th.

Have a crowdfunding offering you'd like to share? Submit an offering for consideration using our Submit a Tip form and we may share it on our site!

Sponsored Links by DQ Promote