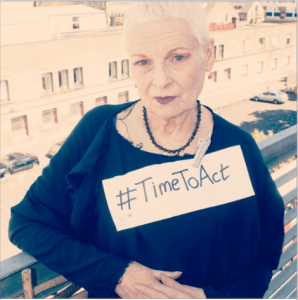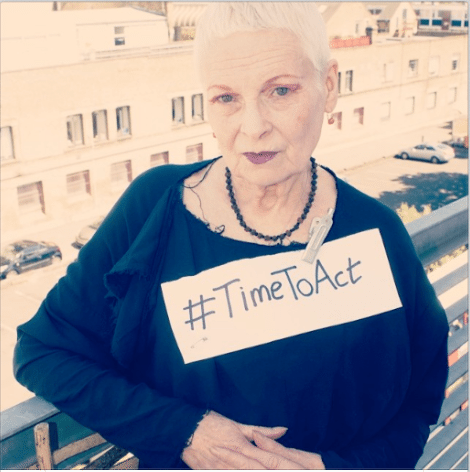 Famed fashion designer and environment advocate Vivienne Westwood has invested £1 million into renewable energy crowdfunding platform Trillion Fund.  According to reports she will not only be a significant investor in the site but an "active ambassador" for the company.
As reported in the Telegraph, Westwood stated;
"There is no better way of saving the planet than investing in the companies and technologies that have the potential to drastically reduce carbon emissions.  Trillions of pounds of ordinary people's hard-earned cash currently goes to fund companies that are effectively destroying the planet without most of us even knowing about it.

The aims of the fund are to redirect savings and investments that might otherwise go to fossil fuel companies through the hands of traditional fund managers into clean energy and other sustainable businesses instead."

Trillion Fund has captured the wave of investing in green energy – providing individuals a way to generate a return on their investment while supporting projects and initiatives they believe are good for the environment.  Trillion Fund is one of the largest renewable energy crowdfunding platforms in existence today.
Trillion Fund has raised approximately £2 million from investors to date but that number is expected to increase to £5 million by end of year.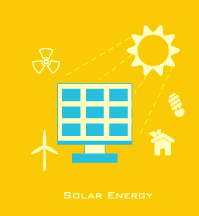 A recent investment opportunity listed on the Trillion Fund platform raised £1.25 million from 256 lenders.  The offer was over-subscribed and closed 6 weeks ahead of schedule.  The funding was for a wind- turbine project.  E2Energy peer to peer loan was a joint venture between Endurance, a turbine manufacturer and Earthmill – an installer.

Chief Executive of Trillion Fund, Julia Groves, stated at the time;
"The raise has been phenomenally popular. Lenders have been motivated by the rate on offer as well as wanting to see their money doing something useful by supporting the growth of renewable energy in the UK. The more people that can experience the financial benefits of investing or lending to renewable energy projects, the more we can help get off the ground.

"Crowdfunding offers a direct and accessible way for people, who might have as little as £50 to put in, to cut out the expensive middlemen and gain access to these opportunities for themselves. That just isn't available through IFAs or traditional funds, which also come with much higher charges. And it comes with better returns than you get through the banks."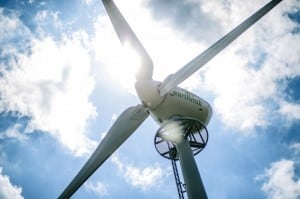 The site offers both equity and debt securities for investors.  Anyone may participate by registering on the site.  Trillion Fund strives for transparency and removes the middle man from the investing equation.  The crowdfunding platform was founded in 2011 by Dr. Michael Stein and Phillip Riches in a push to help driver the $1 trillion annual global investment to prevent global environmental change caused by fossil fuels.  Trillion Fund merged with Buzzbnk earlier this year and quotes over 14,000 registered investors.
Related articles across the web
Sponsored Links by DQ Promote