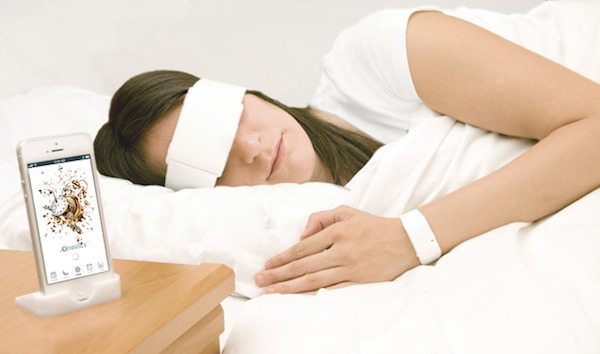 On Monday (September 22nd), San Francisco-based Oneirics Electronics launched a $100,000 crowdfunding campaign on Kickstarter for its dreaming device. Campaign creators claim their device helps the user live out their dreams with just one button.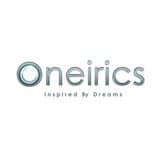 According to the campaign page, Oneirics gives the user all the tools to help them achieve "lucid dreams". It dubs itself the "best and ultimate" solution to having lucide dreams. During its initial testing, 84% of the test subjects achieved lucid dreams in less than 15 days.
The Oneirics is composed of three devices:
Oneirics Trainer: A Smart Bracelet that will train you during the day to achieve lucid dreaming. You can use the Oneirics Trainer by itself or with the Oneirics Mask.
Oneirics Mask: A mask with artificial intelligence that will monitor you during the night. The Oneirics Mask will coordinate with the Smart Bracelet to increase the number of lucid dreams. Furthermore you will be able to communicate with the Oneirics Mask from your dreams to report that you are having a lucid dream.
Oneirics Journal: An application for your Smartphone that will act as your dream diary.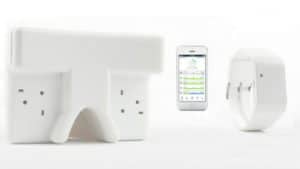 Giving backers an inside look at lucid dreaming, the Oneirics team noted, "Dr Stephen LaBerge at Stanford University became famous for publishing an experiment about lucid dreams in 1983. LaBerge did his doctorate thesis on lucid dreaming. Today, he runs intensive workshops and dream experiments at The Lucidity Institute and his classic book Exploring The World of Lucid Dreaming remains a best-seller on the subject."
"LaBerge recorded a set of pre-determined eye movement signals from his volunteer, in a lucid dream state under laboratory conditions. The volunteer simply looked in different directions in his lucid dream – eg left, right, left, right, left – causing his eyes to mimic the action in reality. By doing this, he was able to communicate from the dreamworld to the waking world, in real time."
"The Oneirics Mask with its eye tracking sensors will record eye movement. When the mask detects a predetermined eye movement, it will communicate with your smartphone to change your social networks status if you want."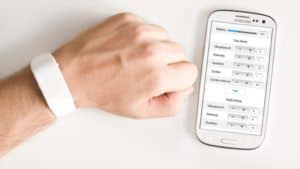 In regards to their progress, the team added, "Throughout the three years of development, we have seen how similar projects have appeared. We did not want to launch our products until we were sure that they are the ultimate solution to all our customer's needs."

"We have finished the hardware development phase, the hardest phase in a project with these characteristics. The housing cases of the Mask and of the Smart Bracelet are already finished. We have to finish the software development and the last final editing of the firmware."

Oneirics is not the first "lucid dreaming" device. There have been some very popular successes and at least one pretty major failure.

____________________________________________

Have a crowdfunding offering you'd like to share? Submit an offering for consideration using our Submit a Tip form and we may share it on our site!

Sponsored Links by DQ Promote