Just a few weeks after Foo Fighters, took to the stage at their crowdfunded concert in Richmond, Virginia, a group of UK fans are taking matters into their own hands to bring the hit rock band across the pond.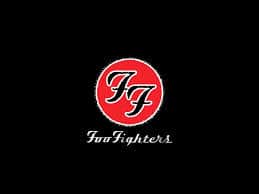 A crowdfunding campaign was launched on Kickstarter last Friday (September 19th) to raise £150,000 for a Foo Fighters' hopeful performance. Explaining the reasoning behind the project, the campaign organizer's stated, "Fans from the USA have managed to successfully generate enough interest for Foo Fighters to agree to a crowdfunded show. This show was a sell out and on Wednesday 17th September, Foo Fighters came to Richmond, Virginia for their very first crowdfunded gig. This proves that the band are behind the idea of cutting out the middle man.
"[Foo Fighters' frontman] Dave Grohl has recently supported these ideas during an interview with 'Rolling Stones, 'I'm telling you, it could become the way that bands decide where they want to play, it's a fun thing; it sort of changes the game. For the past 20 years we always decided who we're going to play with and where we're going to play. But now, if we hear that people want us to come somewhere, maybe we'll come there.'"
"Sonic Highways is released on November 10th, followed by a tour. It would be an honour for TRUE fans to attend the first UK crowd funded gig, warming up the Foo Fighters ready for their big 2015 UK dates AT FACE VALUE… without a tout in sight. It's been done before, so let's do it again! We are raising funds to produce a fan funded show within the UK as part of the 2015 tour after the release of Foo Fighters' album Sonic Highways."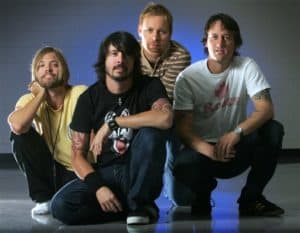 "The aim is for this to be held in Birmingham UK; the venue could change depending on capacity restrictions but will be clearly communicated to all backers prior to any changes. If ALL tickets are backed, we will raise a minimum of £150,000 which at the current exchange rate equates to $245,000 (subject to change)."
"Every penny of this will be going into the project (minus any transaction fees and handling costs generated by creating the event). Every member of the team running the project will be doing so FREE of charge – this is a Not For Profit project."
In regards to why the campaign was created, the organizers wrote, "Are you sick of losing out on those golden tickets? Setting the alarm to find them sold out in 3 minutes? Ticket companies reselling tickets minutes after ticket launch at 10 x the price? In light of the recent documentary by the BBC program me 'Watchdog' investigating the secondary ticket market along with artists such as Gene Simmons declaring, 'Rock is finally dead' – we are here to prove to the industry that Rock will never die, but we hope that the ticket touting industry does!"
"New measures were introduced in June 2014 to help protect second hand ticket buyers meaning sellers have to advertise the face value of the ticket and how many seats are available. Politicians have warned this will not be enough to stop the touts, and we agree. By doing this we are putting the power of ticket sales back into the hands of the fans, not the touts."
"We are hoping to get support from politicians to raise awareness of the ticket touting business within the UK and hope to get media coverage to not only promote our event but to help get the laws changed against ticket touts. So not only will we hopefully complete our project successfully we will also raise awareness within the UK about legal changes that need to be made.
The campaign has so far raised £149,890 from 1,321 backers. It is set to close on November 18th.
Have a crowdfunding offering you'd like to share? Submit an offering for consideration using our Submit a Tip form and we may share it on our site!