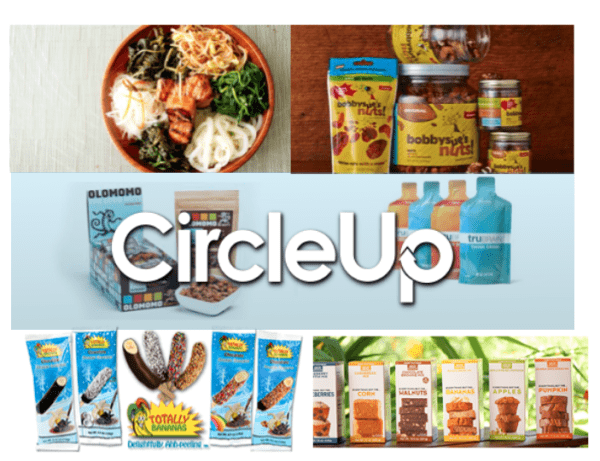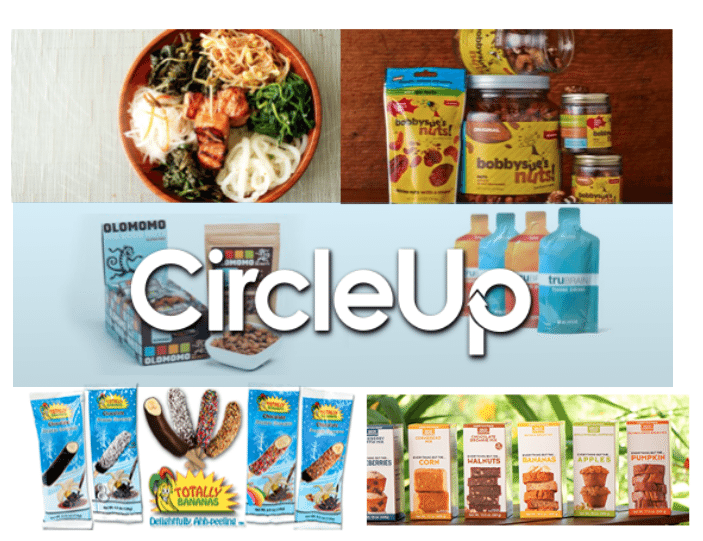 On the anniversary of legalizing general solicitation for private placements, I had the opportunity to speak with Rory Eakin, COO and co-founder of  equity crowdfunding platform CircleUp.  Founded in 2012, since their  launch they have raised over $40 million for 40 different companies.  The CircleUp platform not only provides funding but also has multiple strategic relationships with big name consumer companies that act as a resource to help companies thrive and grow following their funding on CircleUp.  Rory is very aware that final judgement rests with the success of the companies that fund on their portal – and the investors that back them.
Title II of the JOBS Act, under 506(c), allowed certain securities issuers to promote or advertise investment opportunities for the first time in over 80 years.  This was an incredibly important change that finally allowed online investment crowdfunding portals to truly come to life, to share companies seeking capital, and to engage those willing to invest.  General solicitation did not charge out of the gate but has grown slowly.  Without prior precedent, and a legal community that has spent their entire livelihood deterring companies from saying absolutely anything that may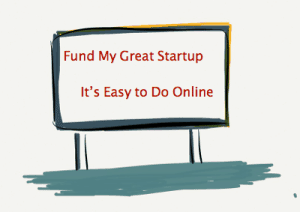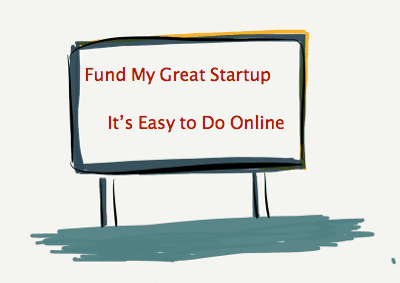 run afoul of the enforcement types at the SEC, the initial numbers have been muted.  In fact in March of this year the SEC stated only $10 billion had been raised since the auspicious date of September 23rd, 2013 – when the green light was given.  While perplexing to some, it is only the beginning as many expect a growing tide of highly visible offerings will prove the new exemption has profound benefits.  Rory shared the perspective of his platform on 506(c), "since the September rule change, in the beginning we saw 15 to 20% choose to generally solicit.  Now 45% of companies are using 506(c)."  And he expects this to grow further especially in the consumer products space their targeted niche.  Companies want investors who are passionate about what they produce.  It simply makes sense.
For CircleUp the opportunity is in early stage companies.  Today in the consumer space many potential investors or acquirers do not move in on a company or product until they see $15 to $20 million in revenue.  For young consumer startups this may leave a funding gap as they struggle to grown.  This is a void that crowdfunding may fill – and CircleUp is there to fill it.
CircleUp is perfectly poised to take advantage of 506(c).  Their investment crowdfunding platform focuses on every day brands.  Affinity for a product or service can be a powerful incentive for any investor.  In speaking to Rory he pointed out the fact that, according to reports by PWC, the categories CircleUp is targeting is a far larger M&A market then internet & software.  To put some numbers to it, CircleUp focuses on Food/Beverage, Apparel, Drug, Household & Specialty Retail.  This market totals $91 billion.  The combination of software and internet total a bit over $55 billion.  While tech is flashy – the consumer products sector is huge. CircleUp wants to be a vital part of the funding equation for the most promising consumer companies and Rory states that initial demand for their service has been solid.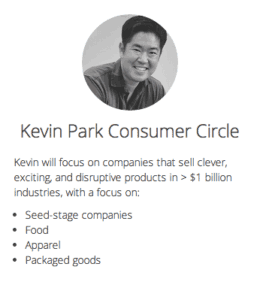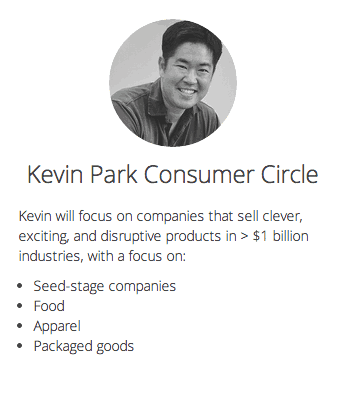 I asked Rory  how they are sourcing deals and he indicated that companies are finding them.  There are few options in the space they operate.  While the founders have deep industry connections, they are also seeing a growing number of investment bankers referring companies to them as well.
Asked about growth, Rory explained, "we believe very strongly in the model and we are beginning to see it play out.  We are focusing on adding tools  for the investor that provide transparency and add value."   CircleUp  introduced "Circles" this past Spring: Effectively no fee funds that easily apply portfolio diversification.  Many of the Circles are associated with well known investors – where investors may follow their lead.
The data from CircleUp indicates that average company has grown 80% post funding.  While there are no exits yet, trend lines are heading in the right direction.
Asked about Title III, retail crowdfunding?  Rory states;
"I am not optimistic we will do Title III.  Will we get top tier issuers to raise capital through this method?  Probably not.  Given the current proposed rules CircleUp probably won't do Title III"
CircleUp wonders about the type of company who's only option is to use title III.  They feel that "companies will steer clear from it".
Rory believes in creating opportunity for every class of investor though and hopes final rules are released with this in mind.
"We would love to find a way to work with all Americans in high growth companies. We don't feel this [current Title III rules] is the right structure to do that.  We do want to open up capital markets to all Americans."
Rory and the team at CircleUp believe that great entrepreneurs deserve funding from great investors – and they want to be the matchmaker on the only platform targeting the space today.

Sponsored