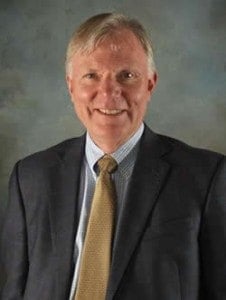 In a letter from the New Mexico Regulation and Licensing Department, Securities Division, Director Alan Wilson has summarized the objectives of proposed regulations to remove restrictions an allow equity crowdfunding in the state.
Wilson's missive notes the problem of raising adequate capital for startup businesses.  "The combination of oppressive securities laws and geographic tendency of capital make a very difficult environment for businesses in New Mexico (and every other similarly situated state) to raise money for start-ups and expansions. The number one reason small startup businesses fail is inadequate capital, so it follows that restricted access to capital discourages the creation and growth of business, jobs and revenue".
The New Mexico Securities Division has spent the last few months researching and drafting the new regulations.  Wilson states that New Mexico "[has] created rules which avoid some of the pitfalls earlier states experienced".
A brief outline of what will be allowed by the new rules is below:
An innovative new way to raise money
"Everyday" people can become investors

A person can invest any amount of money into ideas they wish to support
Investment opportunities will be easier to find and research

Entrepreneurs and business owners will no longer have to rely on commercial loans, venture capital or angel investment groups, or private hedge finds
Investments will have a better chance ofsurvival

Larger pool of potential investors
Better word-of-mouth – Investors will not be isolated due to geography

Greater sense of attachment to investments

New Mexicans can help their neighbors succeed
Local business will increase

Portals can operate in New Mexico for the first time ever

Will register with the Securities Division and renew license every year
Fewer requirements and regulations than for broker-dealers
Creating a centralized, online, public place for investors and promoters to transact and discuss
Securities Division will maintain access to portal's operations to ensure compliance in real time

Streamlined or relaxed processes for smaller or less complex offerings
Escrow set-vices will provide assistance to investors and promoters to act as another safeguard
Utilizing technology, the internet, and social media to bring investing to everybody

In a post by Securities Attorney Anthony Zeoli, he outlines some of the characteristics of the proposed rules.  Zeoli is of the opinion that proposed New Mexico Rules are in certain instances better than many other currently enacted regulations.  There are two provisions that Zeoli believes may create an issue including exclusion of a financial interest in the listing company by the funding portal and the structure of the debt provision.

The New Mexico regulations are expected to allow up to $2.5 million in funding raised by portals, a significant increase to the proposed federal regulations which currently is stated to allow only $1 million or less.

New Mexico joins a growing list of states seeking to boost economic growth and jobs in their state by recognizing the power of investment crowdfunding.  There are multiple other states that have regulations in process as well.

[scribd id=241322041 key=key-fJrufGAgRw5TIlO46tI6 mode=scroll]

Sponsored Links by DQ Promote