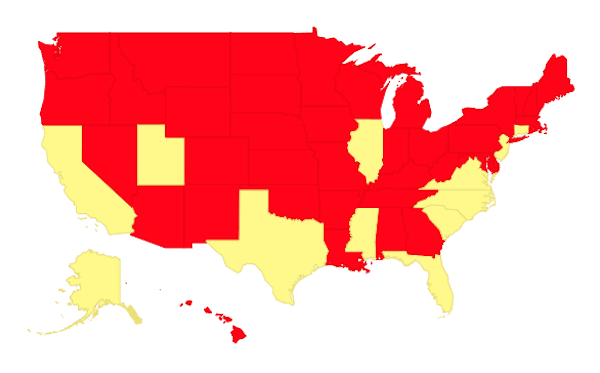 As promised, and I know you have all been waiting, is our comparative chart of crowdfunding regulations proposed by certain states. These regulations are not in effect yet and thus subject to changes and further amendments, but at this time this is how the states are shaking out. It is great to see some of the capital rich states in this list, and much deserved props to Anthony Zioli on Illinois! However, notably missing and drawing a tear from my eye is the great state of New York. Hopefully it will be on one of these charts the next time we publish…
Our previous guide depicting the 12 states that have legalized investment crowdfunding listed the following as now having crowdfunding laws on the books:
Idaho
Indiana
Kansas
Maine
Maryland
Michigan
Tennessee
Washington
Wisconsin
The presentation below lists the 11 states that have begun the process to legalize equity crowdfunding as of today.  Note that having a bill in a state legislature does not guarantee it will be signed into law.
Alaska
California
Connecticut
Florida
Illinois Missouri
North Carolina
New Jersey
South Carolina
Texas
Utah
Virginia
________________________
[scribd id=235020034 key=key-3kCbuO5qQFlrWZAdIRjK mode=scroll]
________________________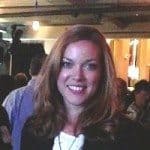 Georgia P. Quinn is a senior associate in Seyfarth Shaw LLP's Corporate department. Ms. Quinn has led Seyfarth's Crowdfunding Initiative, helping clients stay at the forefront of the enacted and proposed SEC regulations. Ms. Quinn has recently spoken to the Securities and Exchange and Commission, Congressional staff-members, leaders of UK crowdfunding portals and the Small Business Administration Roundtable; chaired a panel on crowdfunding for the ABA; presented to the Canadian Equity Crowdfunding Alliance, the Council of Development Finance Agencies, the Crowdfund Global Expo in San Diego and New York, the New York State Bar Association, at the New York State Securities Bar and in a websem for American Banker. Ms. Quinn is the subject matter expert behind Disclosure Dragon, the first semi-automated disclosure document generating software that helps prepare a PPM, Form C or Form 1-A at a fraction of the traditional time and cost. All views and comments above are strictly her own views and do not reflect the opinion or position of Seyfarth Shaw.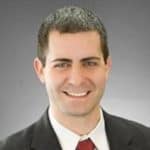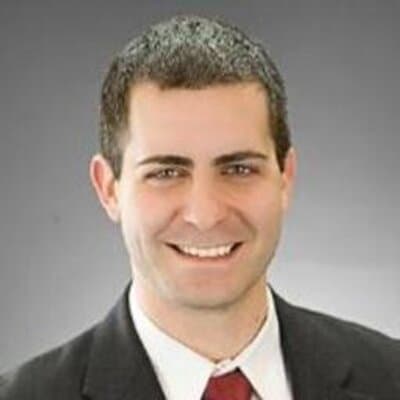 Anthony Zeoli is an experienced transactional attorney with a national practice. Specializing in the areas of securities, commercial finance, real estate and general corporate law, his clients range from individuals and small privately held businesses to multi-million dollar entities. Mr. Zeoli is also an industry-recognized crowdfunding and JOBS Act expert who, most recently, has drafted a bill to allow for an intrastate crowdfunding exemption in Illinois, a copy of which can be found on his website:IllinoisCrowdfundingNow.com. Anthony is also currently actively involved with the entrepreneurship program at the University of Illinois at Chicago as both a mentor and a student advisor and is an active advisory board member of the New York Distance Learning Association (NYDLA).

This document was prepared in collaboration with CrowdCheck.  An equity crowdfunding due diligence and disclosure company.

Sponsored Links by DQ Promote