Funding Follows High Profile Success of Neil Young's Pono Equity Crowdfunding Offer.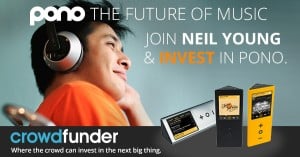 In an oversubscribed offer, equity crowdfunding platform Crowdfunder.com has raised a Series A round of financing from a combination of VC funds, notable investors like Tim Draper, along with a crowd of individual accredited investors. The company stated the initial target was $2,500,000, but due to significant investor demand the round was opened up to additional investors and oversubscribed at $3,500,000.  The funds will be used to continue its growth and expansion in funding leading  in the growing cross-over area between technology, digital media, and entertainment. Crowdfunder also noted the growing trend of using rewards based crowdfunding as a stepping stone to raising investment capital.

This round comes on the heels of a series of successful and highly visible equity crowdfunding campaigns on Crowdfunder that cross technology and media. Crowdfunder has a growing community of thousands of notable investors and celebrities investing in deals, or bringing deals to Crowdfunder for funding, including Barbara Corcoran of Shark Tank, Neil Young, Danny Zappin former CEO of Maker  Studios, Mark Cuban, TechStars, Tim Draper, Sequoia Capital, Tech Coast Angels, David Weild former Vice Chairman of NASDAQ, Jerry West, and others.
One of the investors in Crowdfunder's Series A, William Quigley – former Managing Director at Idealab, current Managing Director of Clearstone Venture Partners- said, "Crowdfunder is a terrific resource for time strapped entrepreneurs. In a matter of weeks, a start-up can fill its coffers with the capital it needs to build and launch a new product or service."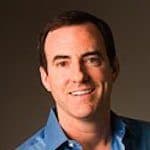 Quigley also said,
"After more than 20 years of funding startups, I am excited that a resource like Crowdfunder has arrived. In a matter of minutes, I am able to identify the best new business concepts and most talented entrepreneurs who fit my investment profile."
With the rapid growth of equity crowdfunding for accredited investors since Title II of the JOBS Act was implemented in September of 2013, Crowdfunder is playing a central part in a growing trend in crowdfunding where companies are first validating and pre-selling their product or idea on sites like Kickstarter or Indiegogo, and then translating that momentum into successful equity crowdfunding campaigns on the Crowdfunder platform.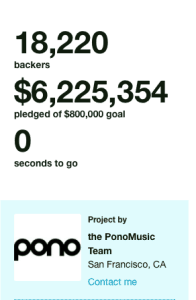 One example is Atlas Wearables who successfully closed their equity round on Crowdfunder following a $600,000 rewards crowdfunding campaign on Indiegogo. Also, Neil Young's PonoMusic recently raised an  equity round on Crowdfunder, as a follow up to pre-selling 15,000 units via a $6.2M Kickstarter campaign 
Chance Barnett, CEO of Crowdfunder said: "We are uniquely positioned in the heart of the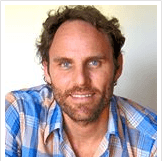 growing tech + media renaissance in Los Angeles, and with a growing number of successful financings under our belt, to connect new and exciting media and technology startups with the crowd of millions of accredited investors who can now invest in online. We've built a successful track record by helping fund 32 companies over the last three quarters, at an average deal size of $1.6 million. This momentum is now attracting top tech and entertainment talent and projects, as we empower the crowd to invest in these companies for as little as $1,000 at the same terms as, and alongside, notable angels, VC firms, and experienced financiers."
Investors in the Series A Round
Bridge 37 Ventures
 Ideas & Capital Venture Capital
 Tim Draper: VC at DFJ (personal investment)
 William Quigley: VC at Clearstone Partners, Crypto Currency Partners (personal investment)
 Maura O'Neill: Former Chief Innovation Officer at USAID, founder and angel investor
 Capital Nuts (early stage Chinese venture fund)
 Marcus Segal, former COO Business Operations at Zynga
 Mark Rampolla: Founder of ZICO Coconut Water
 David Wilner: Founder of Windriver Systems
Existing Investors also in Crowdfunder


 500 Startups
 Rob Nail: CEO of Singularity University, former biotech founder with a big exit
 Kiki Tidwell: Active startup + impact investor, Kauffman Fellow, LP in TrueBridge Capital
 Ben Goldhirsh: CEO of GOOD Magazine / GOOD.is / Goldhirsh Foundation
 Sharon Chang: CEO of Yoxi, NYU Board of Trustees, impact investor
Sponsored Links by DQ Promote