Ranger Capital, a company that offers traditional and alternative investment opportunities , sees the rise of peer to peer (P2P) lending as an opportunity for traditional banks, not a form of distintermediation.  Ranger Capital, along with banking executives Scott Reed and Brian Jones believe that banks may expand their loan portfolios and existing lines of business through strategic partnerships with P2P lending platforms.  Both sides of the partnership can combine to provide complimentary expertise, access and services.
Recently banks such as Union Bank, Westpac and Santander have announced partnerships with different P2P lending marketplaces. These partnerships include banks investing in marketplace loan inventory, banks taking an equity position directly in the online lending companies, and banks leveraging marketplace technology and expertise to increase their product offerings and customer experience.
"There is an opportunity for a win-win partnership between banks and online lending marketplaces," states , a partner in the Ranger Specialty Income's direct lending initiatives. "Many banks simply need an organization to explain the opportunities and help them engage the direct lending marketplace. This partnership is being set-up to do just that."
Ranger Capital Group, Jones and Reed want to act as liaisons between banks and the various P2P lenders.  Jones and Reed are currently with BankCap Partners, a private equity firm focusing on the financial industry.  Through the Ranger Specialty Income direct lending fund, the firm has already established relationships with many leading online marketplaces. The objective is to unite these relationships and Ranger's existing loan investment technology to help banks purchase loans and monitor investments generated by the lending platforms.
"We believe the banking community can take advantage of many products and services provided by the online lending marketplaces," says Scott Reed. "We see a keen interest from many banks who want to increase their loan portfolio by purchasing loans using these lending platforms, but need assistance in the set-up, monitoring and reporting to ensure these investments meet regulatory requirements. We will provide this assistance to our partner banks."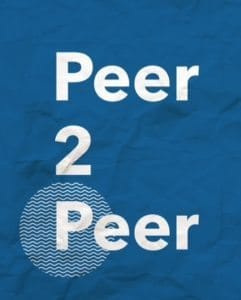 Initially, the partnership between Ranger and Jones and Reed will focus on helping participating banks work with consumer lending platforms. Over time they will also assist banks in purchasing loans across multiple loan categories such as real estate and small business lending from online platforms.  Ranger announced earlier this year a partnership with P2P platform Funding Circle.
In the United States, banks largely still play a vital role in the P2P industryas they act as originators of loans and thus the P2P platforms do not need to be regulated as a bank.