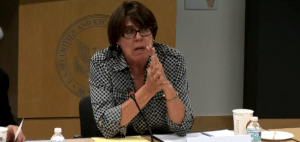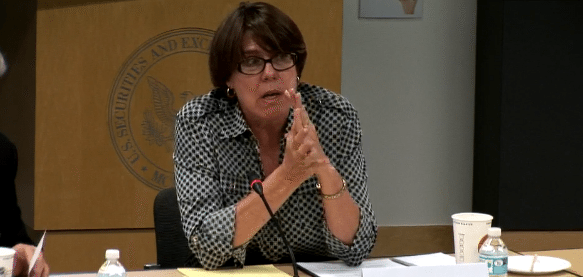 Last week the Investor Advisory Committee met at the Securities and Exchange Commission to review and make recommendations on several issues regarding investors.  At the top of the list was the hot polemic on how an accredited investor should be defined. As it stands today an individual must earn $200,00 or more per year to qualify as accredited.  Alternatively if the individual has $1 million in the bank they thus qualify to invest in certain private placements.  If you are talking about a married couple these numbers increase – but always excluding ones primary residence from the equation.   The IAC was mandated by Dodd-Frank to review the definition so it is not like they decided it was something they should get together and discuss.
Crowdfund Insider Contributor, and securities attorney, Anthony Zeoli reviewed the recommendations by the IAC last week.  He quickly came to the conclusion that the recommendations approved by the IAC risk significantly decreasing the pool of available accredited investors – something that should concern everyone.  It is widely acknowledged that small businesses are the source of important economic growth and jobs.  These same small businesses are also a sector that benefits from early stage investors; usually the accredited types.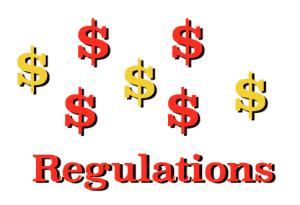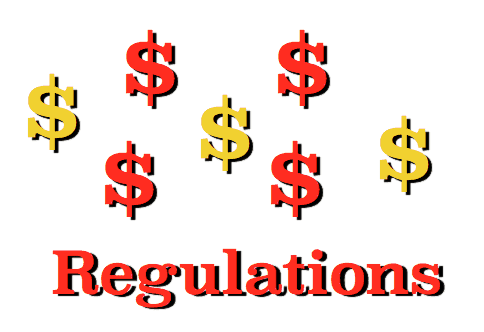 Now it must be acknowledged the IAC recognizes the current definition, in place since the early 80's, is flawed at best.  A definition that draws lines based on economic basis clearly excludes a significant portion of the population. Equating wisdom to net worth is nonsensical.  Assigning a government entity to determine how an individual may invest their hard earned money opens up a multitude of philosophical conundrums.
So anyone over 18 may swing by the local casino and bet the farm on red, yet given the opportunity for a non-accredited investor to back an early stage (albeit risky) company has been declared off limits. And why should the majority of the population be disenfranchised from engaging in investment opportunities now only available to the elite among us?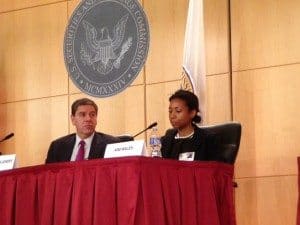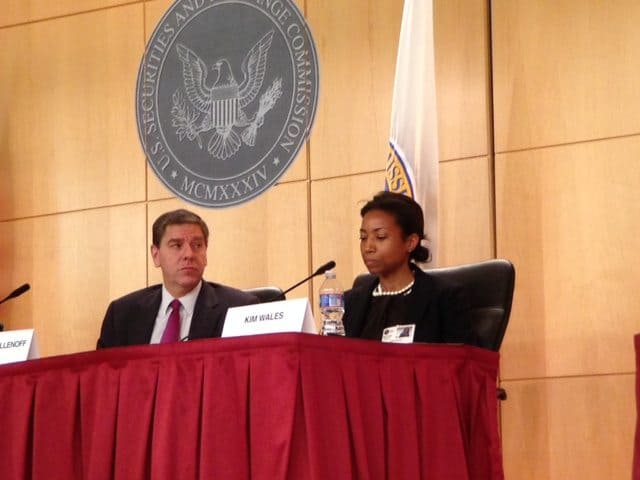 Many industry followers are concerned about the possibility of barriers being raised.  This is a distinct possibility as there are clearly individuals involved in the decision who believe this is necessary so as to save us from ourselves.  In a recent comment letter posted on the SEC site associated with this specific debate, one individual asks a probing question as to, "where is the public outcry for a significant change in definition or any large scale abuse that has occurred by using the current definition?"
Crowdfund Insider recently contacted several individuals actively engaged in the discourse.  Kim Wales, CEO and founder of Wales Capital, a respected thought leader in the crowdfunding industry, as well as an Executive Board Member of CFIRA stated;
"Fostering economic growth and wealth equality can only be achieved only if everyone is allowed to participate in the opportunities that exist. Significantly modifying the accredited investor standards to make it harder to for individuals to qualify will have devastating effect on the private placement industry, particularly with respect to emerging growth companies and retail investors."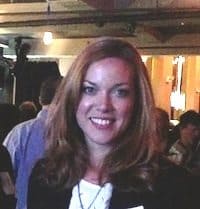 Crowdfund Insider Senior Contributor Georgia Quinn shared her opinion following the IAC meeting;
"While I am heartened to see the consideration of other accreditation methods such as the financial sophistication exam and percentage of investible assets limit, similar to the UK approach, I am concerned that the implementation of those measures will become too burdensome and onerous to be useful. In the meantime, I am fearful that the current income and net worth thresholds will be increased, significantly reducing the number of accredited investors. This would thwart one of the few functioning capital raising channels currently available. With Regulations CF and A+ in limbo, Rule 506 is one of the only available regulatory avenues for small and startup business to raise money."
David Burton, a Senior Fellow on Economic Policy at the Heritage Foundation, has been organizing regular bi-partisan meetings to discuss securities regulations and capital formation.  Earlier this month Burton hosted a gathering with Barbara Roper – the chair of the IAC subcommittee responsible for forwarding the opinion on accredited investors.  Burton stated at length on the recommendations;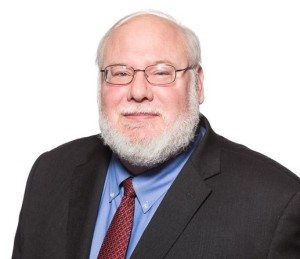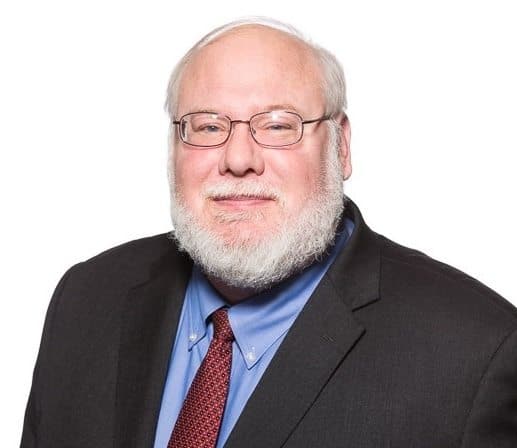 "Recommendation 1 is highly problematic because it is obvious (from the language and the discussion following the recommendation) that they really want the threshold increased.

Recommendation 2 [allowing for sophisticated investors not determined by wealth] is generally very positive.

Recommendation 3: There is a deep danger in adopting this kind of portfolio management by inflexible government rule that Recommendation 3 would entail. It is (1) paternalistic (2) probably unworkable in practice and (3) very expensive for issuers to administer. Once we go down this path, we could be deep down a rabbit hole soon where the SEC or Congress is prescribing who can invest how much in what. We do not want to substitute government's investment judgment for that of investors.That said, we can probably all understand the sentiment underlying the proposed rule. It is usually unwise for most people to invest a large percentage of their wealth in a start-up. But that is, in effect, what entrepreneurs do. Almost any small business owner would fail to meet whatever test they have in mind because a very large percentage of his or her wealth is invested in one or a few businesses. So the SEC (or Congress) will have to write some kind of rule (or so I would hope) exempting normal small businesses. How that would work is a question that I hope we never have to deal with. At least for the time being, we are stuck with the "reasonable steps to verify" rule in connection with Reg. D general solicitation.

There are also verification issues in connection with crowdfunding. So "concrete steps," as proposed by Recommendation 4, to clarify the issues in this area so third-party verification could thrive would be welcome. I believe a better approach would be to allow self-certification by investors (under penalty of perjury if necessary – see 28 USC §1746). My guess is that until there is a statutory release from state and federal liability for third party certifiers who act in good faith, that third party certification will be a non-starter for most due to liability and malpractice insurance issues."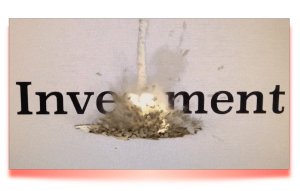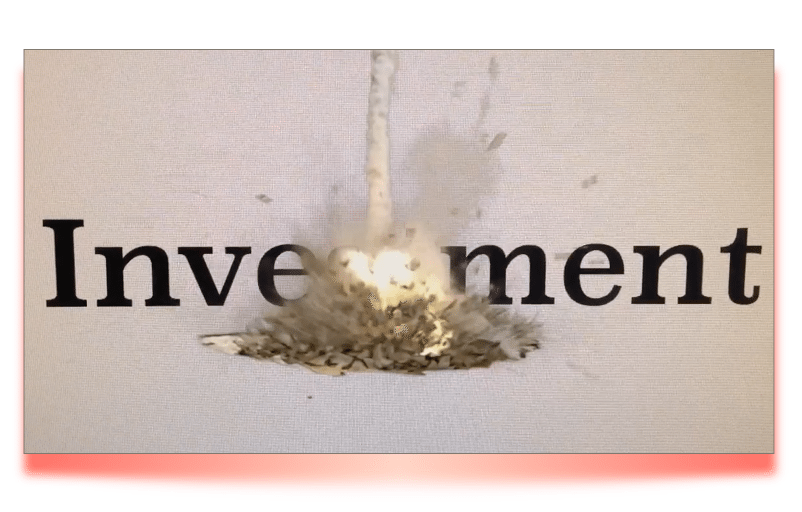 While the SEC Commissioners are not bound by any recommendations submitted by the IAC the concern is justified.  Making it harder to qualify as an accredited investor can have a significant and far-reaching effect on our economy.  At a time when there is growing recognition that funding innovation and creativity is an incredible driving force to boost our entrepreneurial economy, we can only hope that common sense wins the day and the barriers to becoming an "accredited investor" are lowered and not raised.

Sponsored Links by DQ Promote