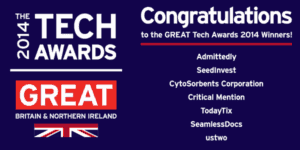 Investment crowdfunding platform SeedInvest received a nice nod from our British friends having received a "Great Tech Award" at a ceremony this past week.  The British Consulate General and the UK Trade & Investment hosted the second event of its kind where seven different innovative companies were recognized.  The various categories included: Education, Finance, Health, IoT, Lifestyle, Media and Best of British.  SeedInvest, as one would expect, was the winner in the finance category.  While the Queen did not attend, the six US companies were selected from over 120 applicants and will receive a "bespoke business development trip" to the UK where they will be wooed to potentially set up shop in England.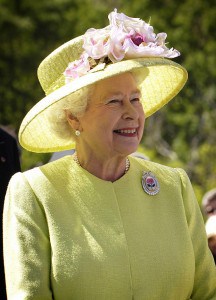 A statement from UK officials said "the winners represent innovative companies in the US tech scene seeking to build their international presence… The Best of British winner will receive promotion in the US, including a reception at the British Residence in New York."
The competition was open only to companies in New York, New Jersey, Connecticut and Pennsylvania.  Gust was the winner in the Finance Category in 2013.
The United Kingdom has been a staunch advocate of innovation and entrepreneurism. The vocal support has been backed up with financial incentives such as the SEIS and EIS tax benefits plus such groups as Innovate Finance.  Chancellor of the Exchequer George Osborne has publicly stated he wants the UK to be the epicenter of financial innovation.


No word on whether or not SeedInvest will be migrating their platform to the UK.

Sponsored Links by DQ Promote