Real Estate Crowdfunding Platform Sees Opportunity in Vietnam, Cambodia, Laos and Other Emerging Markets.
Southeast Asia's first real estate crowdfunding site CoAssets, has partnered up with Alternaty as it expands its footprint into other Asian countries. Altneraty, a real estate company based in Vietnam, specializes in the implantation and operation of "alternative real estate structures".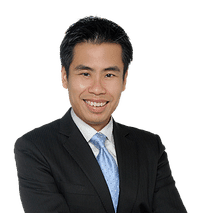 "We are very excited to work with Alternaty," said Mr Getty Goh, Chief Executive Officer and Co-founder of CoAssets. "We recognise that Alternaty is spearheading the growth and acceptance of alternative ownership through advocacy, education and dissemination of news and information in developing countries. Therefore, through this strategic partnership, we hope to team up with Alternaty to grow the real estate crowdfunding movement in emerging markets and more importantly, allow investors in these countries to leverage on technology and use CoAssets as an online platform to assess real estate investment opportunities that were once reserved for institutional investors and private equity firms."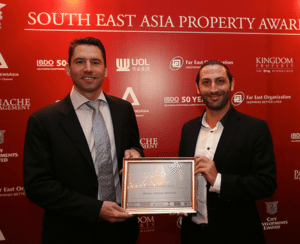 Alternaty was founded by partners, Mr Rudolf Hever and Mr Mauro Gasparotti who have worked on real estate projects across SouthEast Asia for several years.  CoAssets states that Alternaty has worked "directly with top tier state owned and private developers, investors, funds and banks".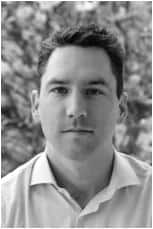 Mr Hever, Executive Director and Co-founder of Alternaty commented on the partnership,
"We think the concept of real estate crowdfunding is still novel in Asia, particularly in emerging markets such as Vietnam, Cambodia and Laos. As part of what our company does, we hope to help CoAssets establish ties with the alternative ownership industry whilst tapping on the already established network we have to grow the real estate crowdfunding field." Mr Gasparotti, Executive Director and Co-founder of Alternaty, also commented, "Alternaty aims to educate large and small real estate enterprises in South East Asia on alternative financing sources and support them through the preparation stages in order to effectively access capital. We believe CoAssets will bring enormous opportunities for smaller real estate players to be able to access financing at a cost that was previously only available to larger experienced developers."

"In terms of future plans, we are in the process of scaling our business. We are starting to see more opportunity providers from Vietnam, Cambodia and Laos requesting to list their projects on CoAssets to reach out to Singaporean investors. Despite the novelty of real estate crowdfunding, we are definitely heartened to see the warm response," concluded Dr Seh Huan Kiat, Chief Technical Officer and Co-founder of CoAssets.


CoAssets is based in Singapore and was launched in July of 2013.  CoAssets claims over S$30 million has been successfully invested in real estate via their crowdfunding platform.

Sponsored Links by DQ Promote