The United Kingdom government has announced a new consultation seeking input from peer to peer industry participants or views from any other individuals or business as they look to create the most efficient method of including peer to peer loans within Individual Savings Accounts (ISAs).  The HM Treasury announced earlier this year their intent to allow inclusion of this new asset class but as of yet final rules have not been released.  ISA's are similar to the US 401Ks, tax advantaged retirement accounts intended on supplementing other retirement income.  The government wants to find "the best way to implement" p2p loans. The consultation proposes that peer-to-peer loans comply with existing ISA rules unless there are compelling arguments to adapt the rules.
Commenting on the news that the Government has launched a consultation into creating a separate ISA for peer-to-peer (P2P) investments, Stuart Law, founder and CEO of Assetz Capital, stated;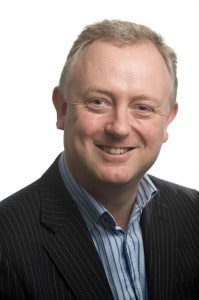 "This is great news for investors – returns for higher rate taxpayers who use part of their ISA allowance for peer-to-peer lending would increase by as much as 81 per cent. The consultation is based around the peer-to-peer platform being the ISA manager, exactly what we had proposed as the simplest solution.

"This, combined with FCA regulation announced earlier this year shows that P2P lending has truly entered the mainstream, and will soon become a key part of the majority of investors' portfolios. It will also increase lending to British SMEs and property developers, giving the economy a further boost and achieving something infinitely more productive than a quarter of a trillion in cash currently languishing in Cash ISA accounts earning little more than the rate of inflation.

Loans available today on the Assetz Capital platform offer returns ranging upwards from 7 per cent per annum before taxes, and will become even more attractive to investors once they can be held within a NISA."
The P2P lending industry has rocketed in the UK having surpasses £2 billion in loans earlier this year.  In contrast to the regulatory environment in the United States, most P2P lenders do not have formal relationships with traditional banks.  Numerous P2P lenders have launched in recent years created a vibrant and fast growing new form of finance.  Inclusion in ISA retirement accounts is expected to fuel growth even further.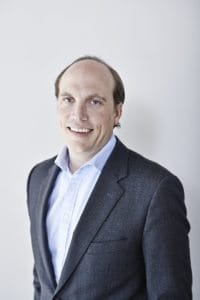 Rhydian Lewis, the chief executive of RateSetter, commented to the BBC;
"This consultation marks a tipping point for the UK P2P market – it is estimated that ISA inclusion will see the sector grow from £2bn to £45bn within the next few years."
The UK government has been a vocal supporter of FinTech.  The Chancellor of the Exchequer, George Osborne, has publicly stated he wants the UK to lead the world on FinTech innovation.  A new entity, Innovate Finance, was launched earlier this year as part of a private – public partnership to help achieve this goal.
The government will take all responses received during the consultation period into account before deciding how to implement including peer-to-peer loans into ISAs. The deadline for comments is December 13, 2014.
The Consultation Document is embedded below.
[scribd id=243354852 key=key-WtMmC2KaaFg9MHRsuKEQ mode=scroll]