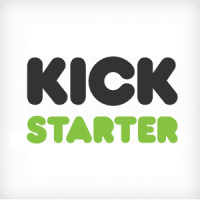 In celebration of its first year in Australia and New Zealand, crowdfunding giant Kickstarter shared its favorite video game campaigns from the land down under.
On Thursday (October 30th), Kickstarter's Luke Crane took to the platform's blog and wrote, "It's been nearly a year since we opened our doors to creators in Australia and New Zealand. Since then, more than 200 games projects from those countries have raised more than $1.2 million USD.
"And this is a big week for games in Australia, as Melbourne hosts both PAX Australia and Games Connect Asia Pacific. So it feels like the right moment to give a big virtual hug to all of our games creators in Australia and New Zealand, and highlight a few of our favorites from their work over the last year."
Armello: Melbourne, Australia May 2014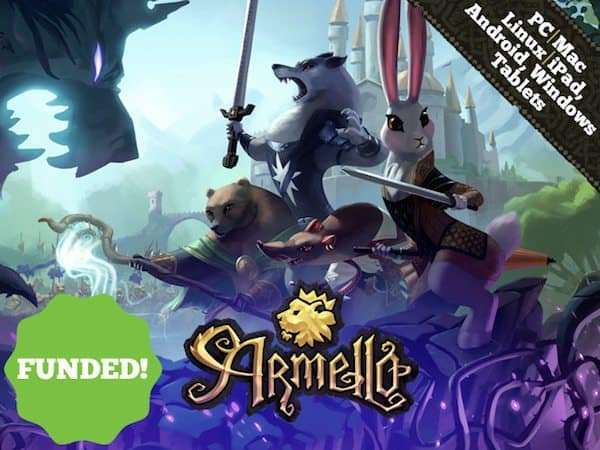 The description of Armello reads,"The King, once Armello's wise and benevolent ruler, has fallen ill to a dark and mysterious force known only as the Rot. Slowly eating his body and soul, the Rot twists him deeper and deeper into madness. In response, Armello's Great Clans have called forth their Heroes to claim the throne of Armello; and this is where you start your adventure, Hero.
"As a 'Hero' from one of the Great Clans of Armello, you'll quest, scheme, explore, vanquish monsters, perform the Mad King's royal edicts and face off against other players with one ultimate end goal in mind — storming the palace and becoming king or queen of Armello!"
During its run on Kickstarter, the video game surpasses its initial $200,000 and raised $305,360 from 6,213 backers.
Jelly God – An Indie Game: Rotorua, New Zealand September 2014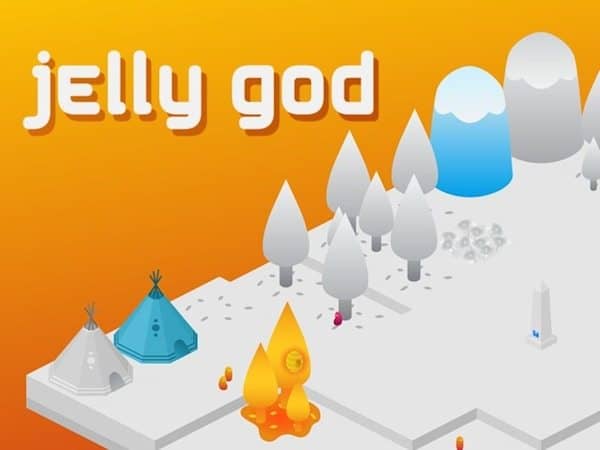 While the campaign didn't raise very much, Jelly God did reach past its $3,000 goal and hit $4,053 thanks to 173 backers. The game's creators wrote, "In Jelly God, you become the only hope for an otherwise grey and barren world. Breathe life into this new plane by cultivating a tribe of jelly people (jellies), and developing the emerging landscape. Expand your village of jellies by collecting resources, building homes, unlocking new colours, and discovering new ways to combine items.
"Providing a new twist on the ever popular god game genre, Jelly God's gameplay is all about discovery, with an emphasis on creation and customisation rather than destruction. Everything in the game can be upgraded, modified and/or coloured so that you can make your world exactly the way you want to."
Shipwrights of the North Sea: Kapiti, New Zealand March 2014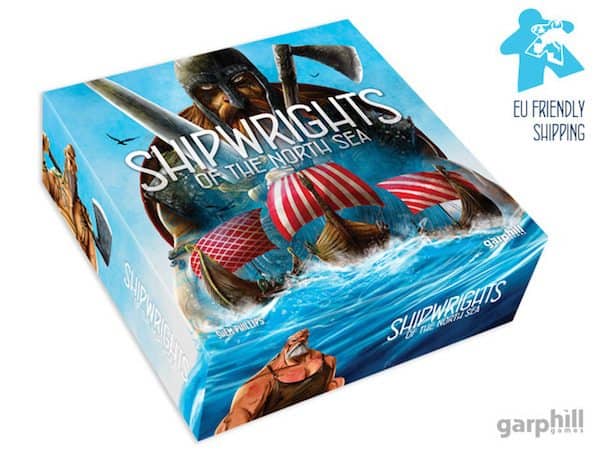 According to the campaign, Shipwrights of the North Sea is set in the early years of the Viking Age, circa 900 AD. As Viking shipwrights, players compete to build the greatest fleet on the North Sea. Players must collect oak, wool and iron, as well as getting other craftsmen on board to help. Gold is a precious commodity, and must be spent wisely. As you would expect, the island is filled with an array of characters, bad and worse. Better hope they're on your side!
Features:
Customize your world by unlocking new colors and objects.
Discover new ways to combine items and resources.
Unlock new land and build multiple settlements.
Minimal HUD, jellies and objects are colored according to their active task.
Intuitive controls and environment.
Day/night cycle.
The project hit its initial $8,000 quickly and by the end of the campaign it reached $73,642.
Elevenses – The Card Game of Morning Tea: Sydney, Australia December 2013 

Elevenses: The Card Game of Morning Tea is a card game for 2-4 players, ages 10 and up. A game will take about 30 minutes to play, easy to learn and consists of only 44 cards. How the cards are played can lead to exciting and surprising interactions between the players! Play your cards to make the most memorable morning tea of all. Much like other "micro" games like Love Letter and Palace Whisperings, Elevenses is easy to play with the family, but offers interesting choices for more seasoned gamers.
The rules of the game are, eash player starts the round with an identical set of 11 morning tea cards. Each card has a point value as well a special action which must be carried out when it is played. The lower the point value of a card, the better its power is. The powers lead to surprising interactions between the players! Cards must also be played to a specific position on the table. When most cards are played, the player will pick up the card that was previously in its position, requiring you to plan your morning tea carefully.
The round ends when a player plays the 'Elevenses' card. It's time for tea! The players compare the value of their cards. Points are awarded to the highest scoring morning teas. The game continues until a player has 7 or more points. She has served the finest morning teas of all and wins the game.
At its closing, the campaign, with an initial goal of $5,000, raised $26,535 by 1,118 backers.
Paradigm – Surreal Adventure Game: Perth, Australia October 2014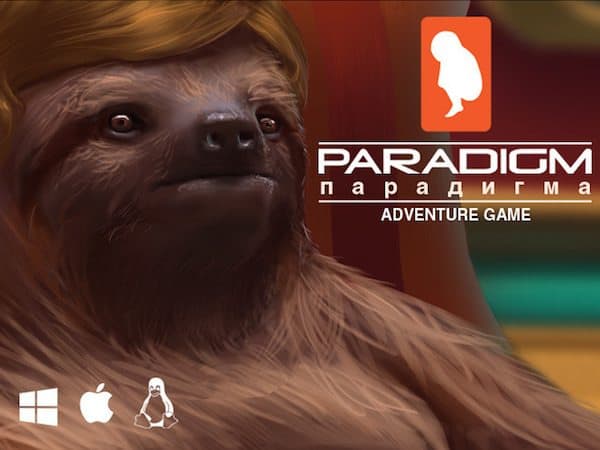 If you can't tell, Paradigm is a very unique game. It is an adventure game that is set in post apocalyptic Eastern Europe with an ugly mutant protagonist, and an evil sloth antagonist. Its unfortunate life begins at DUPA genetics, a company that makes its millions by growing and selling prodigy children to the rich and powerful, who don't want to leave their inheritance to their poor excuse for biological children.
Something went wrong in Paradigm's growing process and he was left horribly mutated. To save their reputation, DUPA dumped the hideous infant in a nearby post Soviet abandoned town, forcing him to fend for himself.
Paradigm raised $36,557 during its run on Kickstarter.
T O T O M E: Epping, Australia August 2014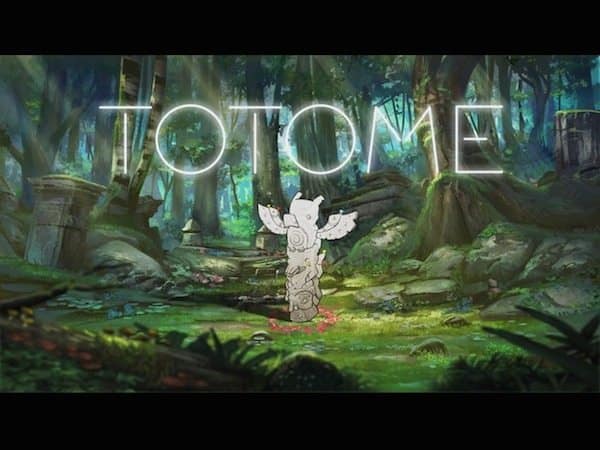 T O T O M E is described a beautiful, high-adrenaline little game for iPhone and android planned to be released this Christmas. The idea came from a general love of video games but also wanting to collaborate with different artists in the areas of illustration, music and animation on something small but potentially viral. T O T O M E is designed to test the endurance of the player while also being immersed in the beauty and atmosphere of the environment.
The goal of the game is very simple, see how far you can run away from the oncoming arrows. We liked the idea of flipping around the structure of current auto-runners to have the obstacles come at you from behind rather than preparing for danger that you can see coming ahead. Using your incredible skill, you choose which part of TOTOME you want to jump as you avoid the arrows.
By the time it closed on August 31st, the campaign raised $6,100 from 90 backers.
Hand of Fate: Brisbane, AU December 2013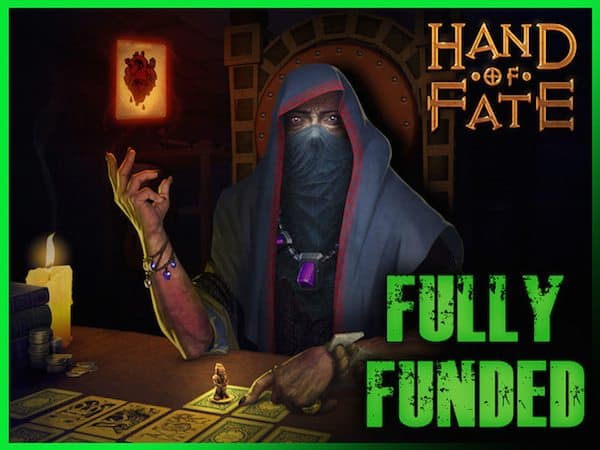 Creators of Hand of Fate described the game as " a card based rogue like, in which the player builds a collection of cards into a deck, which is then used to deal out the dungeon floors through which they adventure. Upon entering a combat, all of the cards the player has collected fly into their character's hands as fully modeled 3D assets, and combat begins."
Key features of Hand of Fate include:
Tabletop card game brought to vivid life.
A unique take on roguelike gameplay.
Visceral action-RPG combat.
Game changing gear and items make every playthrough unique.
Hundreds of encounters, items, armour, weapons, artifacts, and mysteries to unlock.
Unique deck building mechanics let you customise your own adventure, as you seek to defeat the Jack, Queen and King of each suit.
Discover the mysteries of the world of Hand of Fate, as you complete your collection.
 By the time it came to a close, the campaign reached $54,095.

Sponsored Links by DQ Promote