Following a successful and rather quick equity crowdfunding raise on Crowdcube last year, Fruitful is launching a peer to peer lending platform for "everyday savers and full term commercial mortgage borrowers".  The crowdfunding campaign had targeted a raise £140,000 for 8% equity.  In a note from the company, they clarified that £140,000 was raised in just 2 days on Crowdcube, an amount that was joined by a private investment of £380,000.  Previously branded as "Crowd Mortgage", Fruitful has launched their P2P platform seeking to cash in on the booming lending space as banks are disrupted and investors and borrowers shift to direct lending.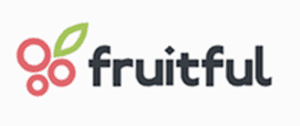 Now regulated by the Financial Conduct Authority (FCA), Fruitful wants to cut out the banks, connecting consumers' savings to commercial mortgage borrowers allowing Fruitful to offer "protected and rewarding savings accounts". The young company recognizes the frustration many savers have experienced in this low interest rate environment where generating interest in traditional savings accounts is nearly impossible.  Fruitful has stated the ""first wave of savers" are coming on board.
The plug on the Fruitful home page states;
"There was a time when people, like you, could earn the money they deserve through banks lending their savings to good borrowers, that were in need of credit. It's time we went back to the good old days".
Luke Lang Crowdcube co-founders was quoted on the company launch;
"There's a real 'powered by the crowd' mentality fueling businesses at the moment as entrepreneurs seek new ways other than the existing institutions to finance their growth. Technology is the enabler, connecting people with innovative and disruptive start-ups like Crowdcube and Fruitful. People are highly sophisticated in using the Internet to find the best financial deals and we wish Fruitful every success in helping borrowers to bypass the banks and grow its business by reducing complexity and providing low-cost alternatives to savers."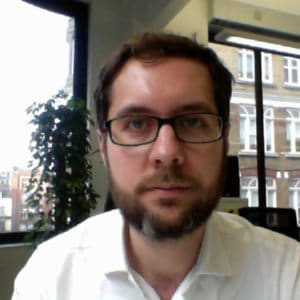 Fruitful investor and executive at SoundCloud, Matt Fenby Taylor, noted,
"I invested in Fruitful as it is looking to disrupt a market ripe for change by cutting out the traditional gatekeepers. With P2P savings booming, there's clearly an appetite from savers for an alternative to low interest rates and I believe people looking for mortgages are willing to search beyond the big banks for competitive deals."
After becoming increasingly disenchanted by the static, low interest rates offered by high street banks and complex high-risk alternatives 25-year-old CEO and co-founder, Luke Barnes, believed there was a gap in the P2P lending market matching savers with mortgage borrowers.
Barnes explained;
"P2P savings is still a relatively new industry but results show it's making an important impact on savers' returns and borrowers' capabilities. However, I could see a viable way of reducing the complexity for savers and removing the lock-ins and associated fees".

"After firsthand experience of P2P saving, I felt there was a gap in the market that could offer a much easier and more secure alternative for savers like me. When the investment world backed me, I knew I was launching a viable, significant product. I recruited a stellar team and together we have built a new style of financial technology company from the ground up with simple and accessible methods of saving, which are incredibly secure."

"We operate an automated diversification system so savers can relax, trusting that their cash is being distributed safely. Fruitful doesn't charge customers for an account, there are zero fees for savers and no lock-ins as there are with most savings accounts. Plus, there are zero loss of earnings for withdrawals and no maximum amount of savings. Every aspect is transparent and free from conflicts of interest."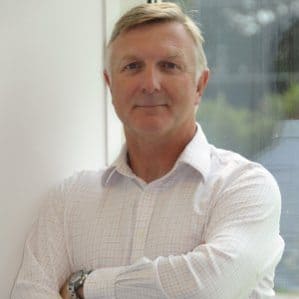 Fruitful's director of lending, Shane Tibbitts, formerly head of national accounts for the Bank of Ireland Group shared,
"Fruitful's financial proposition for both savers and business borrowers provides an excellent alternative to high street banks and high risk methods. In the P2P lending sector we are offering a much safer, slimmer risk.

"Once we've launched our tax-free ISAs we will see further demand for Fruitful products. For business borrowers, Fruitful will become a welcome alternative in the commercial mortgage sector at a time when business is finding access to commercial loans a challenge.Having worked in the finance sector for more than 30 years, I am certain that Fruitful will become an incredibly popular savings account and go-to for business mortgage borrowers."
Fruitful customers may be interested in the company's alliance with Send A Cow. Fruitful has desired to position their platform as an ethical finance company. Today Fruitful pledges to buy a dairy goat for a family that needs it in Africa when a new customer deposits at least  £1,000.
Sir Richard Heygate, a "pioneer" in the field of banking technology with IBM, partner of management consultancy, McKinsey and the grandson of Lloyd Bank founder, Howard Lloyd, added,
"Retail savings?  Now that's an industry that needs a shake up. I like the way Fruitful is offering savers a healthy return on their cash while securing their funds against mortar."
Sponsored Links by DQ Promote