Since launching its peer to peer platform for consumer secured loans, there has been press and in-depth regulatory dialogue, leading to re-confirmation, to all borrowers and lenders that eMoneyUnion do not carry out FCA regulated mortgage activities.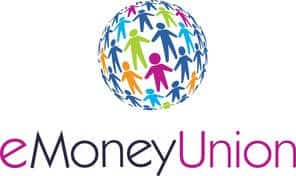 The loans originated and transacted on the platform are done so under the Financial Services and Markets Act Amendment No.2 Order 2013 36H Legislation, a new law created specifically to capture Peer to Peer lending agreements for the new FCA regulation of Peer to Peer platforms. eMoneyUnion explanation for secured loans transacted on the platform are; "Peer to Peer loans offered to the crowd, with property provided by the borrowers as additional security."
A lender of FCA regulated mortgages secure their loan against a property at Land Registry with a Mortgage Deed. As a Peer to Peer platform, we secure the eMoneyUnion loan against a borrowers property at Land Registry with an Equitable Charge for first charges, and Legal Charge for second charges and as such neither class as legal "Mortgages".
A restriction will be on the title in any event to protect the crowd of Peer to Peer lenders should a subsequent lender wish to lend and be secured as they cannot, without the security trustees consent, register their security. There is a procedural difference between a Mortgage Charge and an Equitable or Legal Charge, should the property be sought to realize the capital outstanding, however the loan is secured against the property in all variants.
Whilst this is a legal and proven method of protecting a lenders interest in the property, the HM Treasury's implementation, which is currently in consultation, of the EU mortgage credit directive may well change this position so we will naturally be following these developments closely.