After reading Orchard Platform's Bill Ullman elegantly deliberated "Is Fin-Tech History Rhyming Again?" on the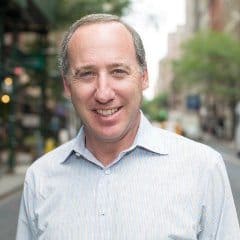 platform's blog last week and prepared for Thanksgiving, I wondered how the early days of online trading revisit fintech and crowdfunding disruption innovation.  While prepping for last week's feast, I also puzzled over whether we were witnessing the new disrupters spiffily riffing, or, to paraphrase Ullman's reference to an oft attributed to Mark Twain quote, "rhyming?"  Who will advance national and international fintech and crowdfunding disruption innovation?
With his focus on the US, Ullman eloquently ponders, "Are there echoes of online brokerage in these early stages of marketplace lending?"
"In the last year or so, much has been written about the marketplace (P2P) lending industry (see reports by investment bank Liberum, venture capitalist Charles Moldow, the Federal Reserve, The Capco Institute Journal of Financial Transformation, and our own Orchard Blog, to name just a few)," shares Ullman.   "These sources are insightful and useful for those interested in learning more about the marketplace (P2P) lending phenomenon.  All forecast or note robust industry growth.  The exuberance and sanguine forecasts remind me of a former fin-tech revolution in online brokerage in the 1990s.  The quotation (often attributed to Mark Twain) 'history never repeats itself, but it rhymes' seems particularly relevant: are there echoes of online brokerage in these early stages of marketplace lending?"
Ullmann compares the origins of online brokerage with this more recent collision of lending and the internet:
"A unique combination of technological advances, broadening internet acceptance and access, high traditional equity transaction commission rates, operational inefficiencies, an extremely large market (hundreds of millions of shares trading every day) and a bull market for stocks (among other factors) conspired in the 1990s to create a nearly perfect environment for the rapid growth of online brokerage.  Today, we take for granted industry giants like Schwab, Fidelity, TD Ameritrade, E*Trade, Interactive Brokers and even Vanguard and the trillions (yes, trillions) of dollars in online brokerage accounts.  But 20 years ago, the picture was not so clear: winners had not emerged; the technology was in its infancy; brands were immature, untested or unknown, the reactions of incumbents were unclear, and dozens of small online firms proliferated throughout the country."
Ullman continues, shifting to the present day: 
"As before with online brokerage, a unique combination of similar factors are at work providing a comfortable (if not perfect) environment for the growth of marketplace lending: sustained and historically low interest rates, technological advances, a growing culture and acceptance of 'crowd' and 'social' finance, a general (if often unspoken) distrust and dislike of traditional financial institutions post 2008, an acceptance of electronic marketplaces (whether for "things" on Ebay or fixed income securities on platforms like MarketAxess) and massive inefficiencies in various credit markets.  In the marketplace lending industry, leaders and first movers have emerged in the consumer, student loan, and small business lending verticals, but literally hundreds of innovative lending platforms are sprouting up (see the Orchard Lendscape), each specializing in a certain type of borrower and loan.  Incumbent player reactions at this point are unclear and basically non-existent.  And like stock brokerage, the lending markets are huge: potentially $2 trillion in consumer and likely over $450 billion in small business (and that's just for employers with  fewer than 10 employees).   If you add in the auto and mortgage sectors, you rapidly get to over $12 trillion in the US in potential market size."
"To me, this sounds like history "rhyming," avers Ullman. "Both online brokerage and marketplace lending began in environments with similarities and extremely conducive to their success."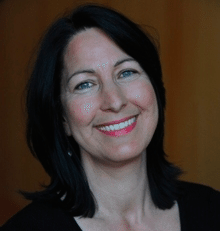 In Europe, where the UK claims the birth of the P2P lending industry,  The University of Cambridge teamed up with EY and initiated the largest study to date on crowdfunding, peer-to-peer lending and other forms of alternative finance in Europe  with the aim, according to Navin Kaul, Partner at EY "to help us understand the size and growth of this increasingly important sector of the European economy.  Ullman questions the future of American marketplace lending growth and potential lessons to be learned by marketplace lenders dovetail with those deliberated by Dr. Mia Gray of The University of Cambridge andRonald Kleverlaan of CrowdfundingHub in their recent crackerjack interviews regarding the Nesta and University of Cambridge report, namely:
What might the expected growth for marketplace lending look like over the next decade or more if we use online brokerage as a proxy?
What might the structure of the industry look like in a decade or so based on what happened to online brokers?
What will be the likely range of responses by the incumbents (banks and other traditional financial services players) based on how such firms responded to the emergence of online brokers?
What were some of the lessons learned by the online brokers that can be applied to marketplace lenders? 
For his elucidative answers and conclusion, do not miss Ullman's full post on Orchard's blog.  Stay tuned and be patient for the results of the international marketplace lending battle, however, the winners may not be announced for several years.

Sponsored Links by DQ Promote