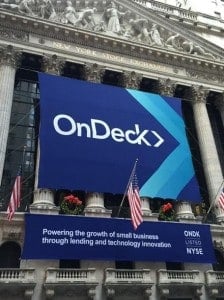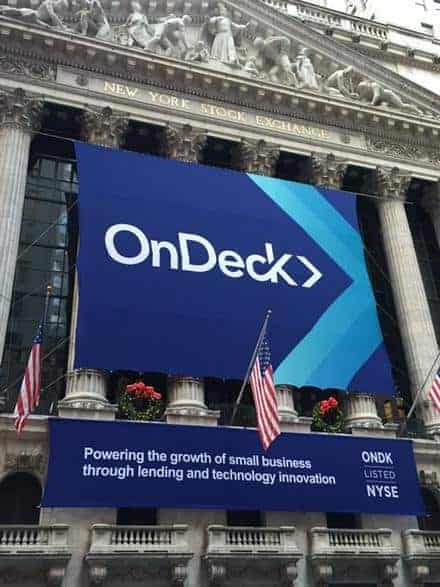 The next peer to peer lending platform to publicly trade, OnDeck, hit the screens of the NYSE today trading under the symbol ONDK.  The company filed its S-1 with the SEC this past November catching the wave of Lending Club's IPO success earlier this month. OnDeck priced its shares at $10 each raising $200 million.  While far smaller than the $1 billion in gross funds raised by its brethren company Lending Club, the OnDeck IPO indicates the deep interest in new platforms that are disrupting the traditional forms of finance.
RT: @nyse Proud to have OnDeck join the NYSE's community of the world's leading, most-recognized companies (NYSE: $ONDK )

— OnDeck (@OnDeckCapital) December 17, 2014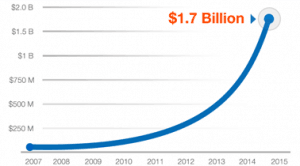 OnDeck rocketed on its first day on the big board.  The shares quickly tested $28 dollars and continues to trade far above the opening price.  Morgan Stanley and BofA / Merrill Lynch are acting as joint lead book runners for this offer.  The underwriters have been granted a green shoe allocation of an additional 1,500,000 shares which will push the aggregate funds to well over the initial $200 million if exercised.
OnDeck is a P2P platform that targets small business.  Launched in 2007, the company has since gone on to help finance over a$1.7 billion in small business loans in all 50 states.  The company estimates the associated job creation generated by the businesses using their platform at well over 20,000 new jobs accompanied by $3.42 billion in economic impact.  The company proudly boasts that 93% of customers state they would recommend the process to their friends.
OnDeck's own information indicates that many of their existing customers consider using traditional forms of finance, such as their local bank, but decide against this path due to the laborious and slow process.  Andrea Gellert, senior VP of marketing, OnDeck stated earlier this year, "our vision of delivering capital to small businesses is important because traditional lenders are unable to meet this need".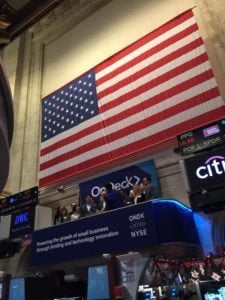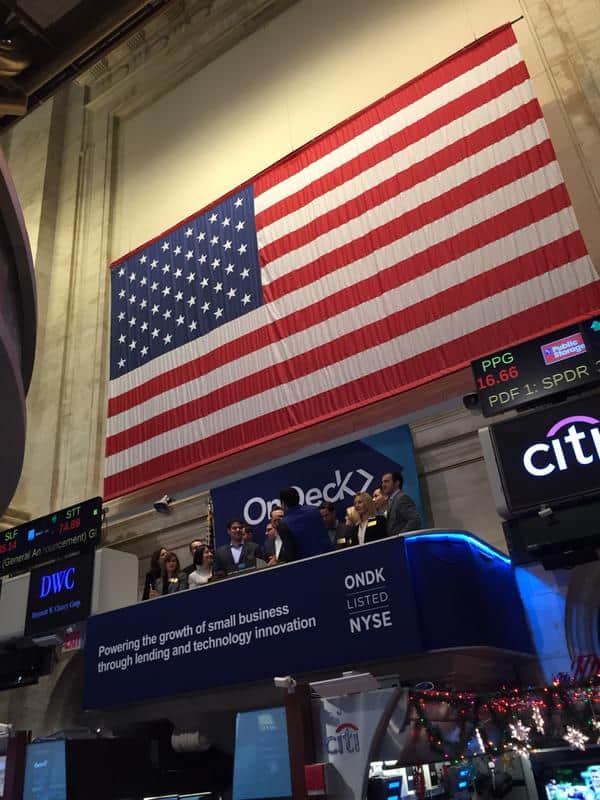 The direct lender offers loans from $2500 up to $250,000 with a term from 3 to 24 months.  Customers are usually able to receive funding in about one business day.  Recognizing that traditional banks can be a source of referrals, OnDeck has also created a partnership program and now claims several top 20 banks as partners.

OnDeck is predicted to be followed by several other high profile p2p platforms tapping the public markets.  Prosper, the 2nd largest US platform, has not yet indicated their intent but has stated publicly they are looking at options.  SoFi, a company that has built a base with student loan refinancing has publicly stated they intend on doing an IPO in 2015.

Sponsored Links by DQ Promote