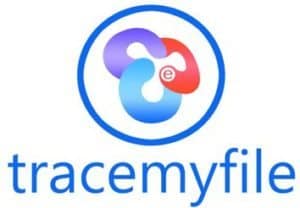 Cross border crowdfunding offers have only recently started to percolate up on various crowdfunding platforms.  While there have only been a few to date, one would expect these dynamic offers to be foreshadowing a future of crowdfunded securities  that are not constrained by national borders.  Tracemyfile, a cloud based service, just closed its equity crowdfunding round where shares in the young company were offered on Crowdcube in the UK and on Crowdcube Sweden.
Crowdcube UK has been forming international partnerships within Europe and beyond.  The partnership in Sweden was announced in mid 2013.  Strategic partnerships with local operators creates an interesting possibility for cross promotion sensitive to local idiosyncracies.
Tracemyfile, a Swedish venture,  last week successfully raised approximately $220,000 USD (1,7 million SEK). Tracemyfile is described as a "revolutionary" service that enables individuals and companies to search the Internet and see where their online content has spread. Tracemyfile now plans to launch its first tracing service before the end of February 2015, after which ID- and watermarking, blocking and monetization services will follow.
Tracemyfile CEO Gunnar Nilsson recently commented on the offer;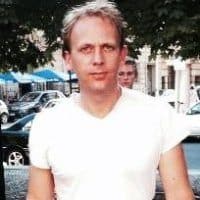 "The Internet has become an anarchic world with little or no respect for privacy, intellectual property or the right for individuals to decide where their online content is spread. Tracemyfile aims to restore the right to individual property and ultimately to change the way we view online content. We believe that every individual should have the ability to manage their online content independently, to trace and decide where the content ends up on Internet".
Tracemyfile projects demand for "online data asset protection" services to grow exponentially in the coming years as this issue becomes more and more pressing in today's online reality.
Casper Norden of Crowdcube Sweden expressed his belief that cross border crowdfunding will continue to grow;
"Cross-border equity crowdfunding can provide early-stage businesses with the resources and marketing channel necessary for taking the step to go international. Having shareholders (equity investors) from all over the world early also allows startups to build a valuable network of "go to"-people whom often are locally well-connected and interested of helping the company expand to their local market.

I think that cross-border crowdfunding has the potential of playing an important role in producing some of the next big startup successes, especially from smaller European countries where language and legal barriers are big.

For example, Best of all worlds, another swedish venture which successfully funded on both Crowdcube UK and Sweden earlier this summer, received a $100,000 investment from a Chinese investor who now is a member of the board and is helping the company to launch in Asia."
Have a crowdfunding offering you'd like to share? Submit an offering for consideration using our Submit a Tip form and we may share it on our site!