The European Crowdfunding Network (ECN) hosted its annual convention on December 11th and 12th at the BpiFrance Headquarters in central Paris. The highly successful gathering captured a broad audience of platforms, regulators, politicians and industry advocates to review and share diverse global perspectives.  The single most important coalescing opinion among the several hundred attendees was the fact investment crowdfunding holds enormous potential for all of Europe.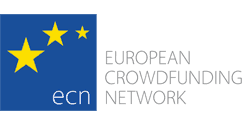 One of the opening presentations was delivered by Madi Sharma, member European Economic & Social Committee, who now operates the Madi Group.  Sharma shared a personal story of struggle and tribulations that has led to a highly successful business and investments in many more.  Sharma found support and funding from friends and family to get her start.  She is a believer that real entrepreneurs want to change the world and that "crowdfunding is a great solution, a tool to create jobs and innovation".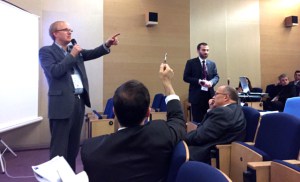 The various panels tackled the challenges of a fragmented regulatory environment.  Each European country is dealing with crowdfunding in a different fashion.  The disparity between countries and culture is a hurdle, but there is hope for a pan-European approach at some point in the future; where issuer and investor meet unencumbered by national borders.
Multiple sessions addressed the lack of capital available for startups and small companies.  This is due in part to culture and in part to systemic issues.  With large companies getting smaller, and the bulk of economic growth coming from SME's, there remains a recognition of a need to address capital shortcomings and tackle the estimated € 2 trillion gap in funding.  While the financial crisis swung the pendulum of regulations too far – it is now time to swing it back the other way and allow new forms of finance to flourish.
[new_royalslider id="24″]