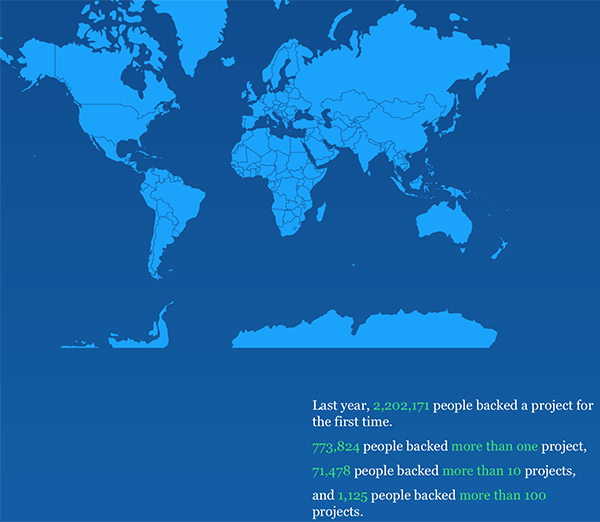 Celebrating the new year with a big bang, Kickstarter has announced it passed half a billion dollars in backer's funding over the past 12 months.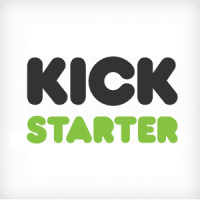 Kickstarter revealed, "3.3 million people from nearly every country on Earth pledged more than half a billion dollars (that's 1,000 a minute) to bring 22,252 creative projects to life. Backers resurrected a lost Aphex Twin record; brought a legendary game designer back to his roots; saved a neighborhood taco joint; and made the coolest Halloween costume ever."
Sharing details about successful projects, the crowdfunding giant noted,"Neil Young made a hi-fi music player; Reading Rainbow made a huge comeback; a filmmaker [Lou Reed] discovered a piece of rock and roll history [after hearing the Ramones for the first time]; and a band delivered pizza to space.
Also noting successes over the previous years, Kickstarter stated, "Last year ShaoLan Hsueh launched a project to create Chineasy, this year she taught it to the prime minister of the UK. Three years ago, Rebecca's project got a pledge from Scott, this year they got married. Last year hoverboards were a dream, this year you're looking at one [with Tony Hawk riding it]."
In regards to any media spotlight, the platform's team wrote, "TIME named five projects in its 25 best inventions of the year; dozens of creators were featured in the MoMA Design Store; hundreds of backers hugged Marina Abramovic; Mine Kafon entered MoMA's permanent collection; The Square was nominated for an OSCAR; and Ai Weiwei filled Alcatraz with art."
The team then added, "New ideas, big and small, came from people everywhere. And millions of people worked together to make them a reality. Thanks for letting us be a part of it. We can't wait to see what's next."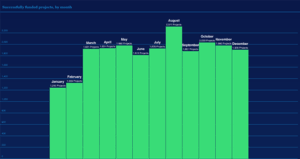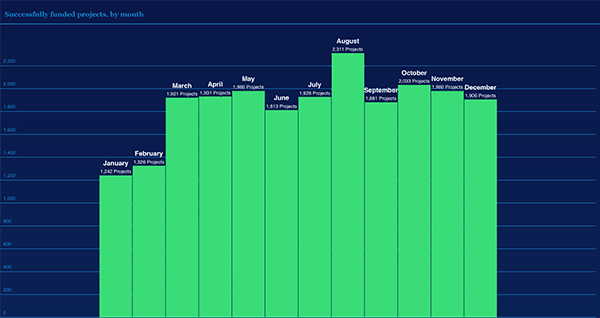 According to Time, 2014 has been considered Kickstarter's biggest year yet, with 3.3 million backers pledging the $529 million to various campaigns in the course of the year, 2014 broke the previous year's 3 million with only $480 million numbers.
Since the platform only gives funds to projects that reach their initial funding goals, the full $529 million wasn't paid out to campaign's organizers. However, over 22,000 projects were successfully funded during the year, which has been dubbed the most in a single year.
Among the categories that were popular, music came out on top with about 4,000 projects being successfully funded. Meanwhile, technology attracted the most funds, with backers offering up $125 million. The following is the complete breakdown of each category: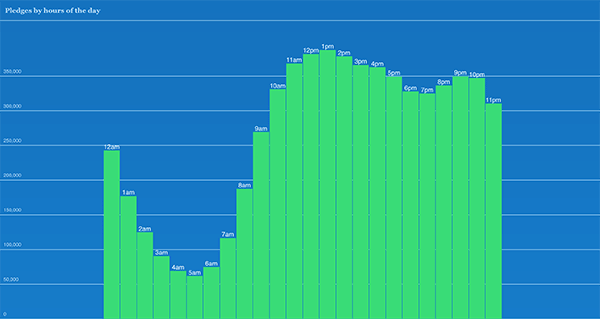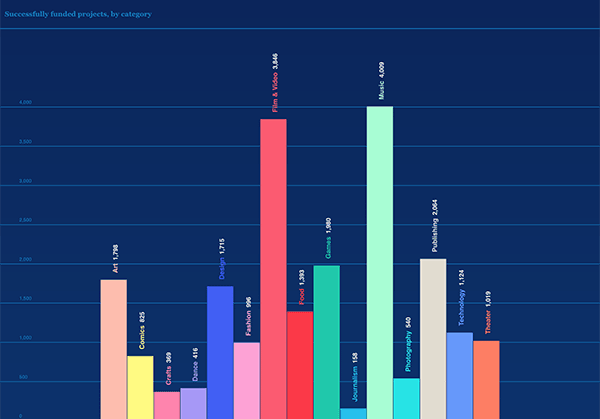 Sponsored Links by DQ Promote