With less than two days until its crowdfunding campaign on Kickstarter comes to an end, nearly 11,000 backers have raised £2,000,000 for  the autonomous, intelligent and swarming nano drone, Zano.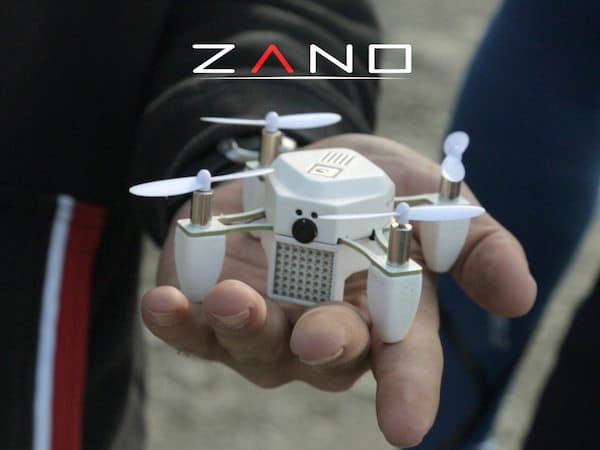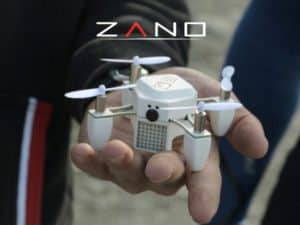 As previously reported by Crowdfund Insider, Zano is a product envisioned by the British company Torquing Group. They have developed a range of intelligent nano Unmanned Aerial Vehicles (UAV) targeting the military and law enforcement sector.  Organizers want to bring their technology and approach to the consumer market and the Kickstarter campaign is leading the charge.  Torquing wants to be the market leader in "autonomous, intelligent and swarming Nano Unmanned Aerial Systems (UAS).  The swarming part alludes to the objective of allowing many Nano UAVs work in concert capturing photos and videos simultaneously from different angles.
The Zano is smart because you "task it" as opposed to flying the device.  The small package hides a ton of tech including wifi, HD camera, GPS, Barometric Pressure reader, IR Obstacle avoidance, image stabilization, and more.   And everything fits in the palm of your hand.  The algos are designed to adjust for wind too – with the ability to reverse motors from one direction to the next in less than 200 miliseconds. That's fast.  Is it resilient?  Well the creators stated they have done the free fall test with the prototype and it has held up pretty well.  Zano is programmed to avoid such situations – but we all know collisions eventually will occur. Zano recently topped Hexo+, another highly popular drone project, to become the most funded drone on Kickstarter ever.
During a recent update, the Zano team shared "So in response to the suggestions to have a quick update, below is a list of changes to the original specification."
The new hardware will include:
A MicroSD card socket has been added and the firmware/app support for this will also be added. This supports local storage of photos and video.
New gold charging pads have been added to the arms of Zano. This supports quicker charging in the case or the idea of an automated landing/recharge platform.
The Zano camera is modular, we already have a FLIR LEPTON Thermal imaging module that can be used with Zano, we will also design and develop new, better quality camera modules with the aim of releasing OIS (optical image stabilised) modules. As they are completed and the firmware has been updated to support these modules we will make them available on www.flyzano.com.
The team is looking into case as a landing pad/launching pad option for later add on. They are also investigating an automated landing/launch pad for use in the home or office.
The team is looking into charging Zano whilst in the case without need to connect cable. They have built support for this but need to speak with the case manufacturer to get costings. This may be a small add-on module and if such will be available on www.flyzano.com.
The team is looking into solar booster for case for outdoor enthusiasts.
Tiltable camera. This will be manually adjustable but this will be done.
UV Leds. To support glow in the dark and other neat functions, Zano will now have four UV leds on the top side of the flight frame arms. These are controllable independently of all other functions.
The team will be offering extended flight time batteries. The specifics of which are not yet finalised but we will offer a 650mAh and aim to offer an 800mAh as well. As mentioned, these are not yet finalized.
Software updates include:
Zano will support 1080p video.
Zano will support a throw in the air AKA 'Toss to launch' function. This means if powered up, you can throw Zano into the air, it will lock on its current GPS location, hold position and if configured take a photo or start videoing.
RGB display will act as display, icons, animations, pictures etc but also display battery status when powered up, act as a torch, flash, act as a beacon, display QR codes of sorts, work as SOS, support display of lives left for dog fighting Zano's etc etc.
RGB will also display a QR code of the Zano's serial number.
Zano will support the ability for not just flips and stunts but to fly upside down.
The team will release all manner of panoramic and inverse panoramic pictures support along with firmware updates to support beacon mode, toss to launch and carry out auto photos without use of phone, plus many many more.
The team then added, "There is more changes and enhancements but the rest are mainly aimed at developers. These include support for Unity3D, Forums, WIKI, beta-tester network etc."

Zano's crowdfunding campaign is set to close on Thursday (January 8th).

Have a crowdfunding offering you'd like to share? Submit an offering for consideration using our Submit a Tip form and we may share it on our site!

Sponsored Links by DQ Promote