Ready to bring new music to their devoted fans, the New Birds of Chicago bandmates have returned to crowdfunding giant Kickstarter to raise $40,000 for their upcoming album Live from Space, which is set to be produced by Grammy winner, Joe Henry.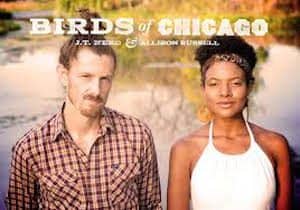 Explaining the bands history and progress, the singing duo (JT Nero and Allison Russell) wrote,"We started this project in early 2012 — before we had a fully realized vision for it, before we even had our name. We just knew we had to sing together, to record together, and to take our music out into the world. With the help of generous backers in our first successful Kickstarter Campaign, we were able to self produce our debut Birds of Chicago album, and release it internationally at the end of 2012.
"We took that initial boost our Kickstarter family gave us, not just as an aid in putting out the album, but as a summons to go to work – to take our music and poetry directly to as many people as possible. We hope we've done right by your faith in us. Over the last two and a half years, we've played 400+ shows across the US, Canada, the UK, and Europe. The album you funded, and a subsequent live release, Live From Space, drew critical acclaim and made many Best Of Lists for 2013 and 2014.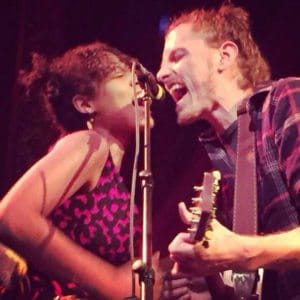 "All the good press, all the songs sung so far from home, they've been preparing us for this moment. We are ready to make a transformative album- and we're coming back to you to ask for your help… This project grew up and truly found itself out on the road. On all fronts, we feel we are ready to take a big leap forward with this new Birds of Chicago album, Real Midnight.
"We believe in the old fashioned art of album-making. Despite all the grim proclamations about the death of the music industry, we're pretty sure there are a lot of people out there for whom actual albums are still a lifeline and anchor, an 11th hour resuscitator. For every single deep crisis we've ever faced – we can point you to an album that got us through it.  The possibility of giving that sort of escape – or rescue – to other people, that's the thing we are chasing, it's the reason we do what we do.
"We have a batch of new songs that we are incredibly proud of, and we are turning to our Kickstarter community to help us turn these songs into an album, and to let the world know what we've done."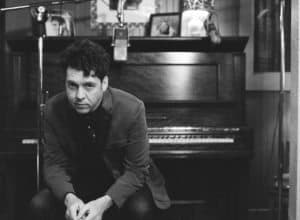 While sharing details about Henry's help with the album, Nero and Russell noted, "When it came time to choose a producer, there was always one name at the top of the dream lists we scratched out in various coffee houses and bars: Joe Henry. Joe's a multiple Grammy winner, but it's the Joe Henry sound that has always intrigued us.
"Listen to any of the records Joe's produced, from Solomon Burke, to Bonnie Raitt, to Aaron Neville, to the Carolina Chocolate Drops, to Elvis Costello and Allen Toussaint, to Bettye LaVette, to Over The Rhine – and one thing is clear – this is a man who knows his light and his shadows, and the careful blending of the two.
"There is a sound he cultivates – in his studio in the basement of the venerable old Garfield House in South Pasadena – that is both lonesome and joyful at the same time… we knew Joe would be perfect for us… We are incredibly thrilled and honoured to be working with him and engineer extraordinaire, Ryan Freeland.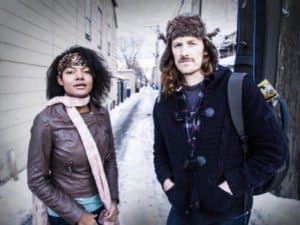 In regards to returning to the crowdfunding platform, the bandmates added, "We are very much aware that this band – Birds of Chicago – really does exist because of you backers. You gave us the seed money that sent us down this road. We are grateful beyond words for that. In coming to you again, we are hoping and trusting that you might want to hear 

Real Midnight

 as much as we want to make it and share it with you. We've worked hard. We can write a million thank yous – we probably will over the coming weeks – but the best way we know how to thank you will be with more music, more of the work we love. Here's to that. And here's to you.

Since its debut earlier this week, Birds of Chicago's new crowdfunding campaign has already raised half of its initial goal. It is set to close on February 26th.

________________________________________________________

Have a crowdfunding offering you'd like to share? Submit an offering for consideration using our Submit a Tip form and we may share it on our site!

Sponsored Links by DQ Promote