OTC Markets Group (OTC: OTCM), the US based marketplace that provides liquidity for over 10,000 over the counter securities, has published a round up of 2014 accomplishments.
Cromwell Coulson, CEO of the company lauded the final results;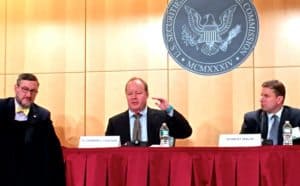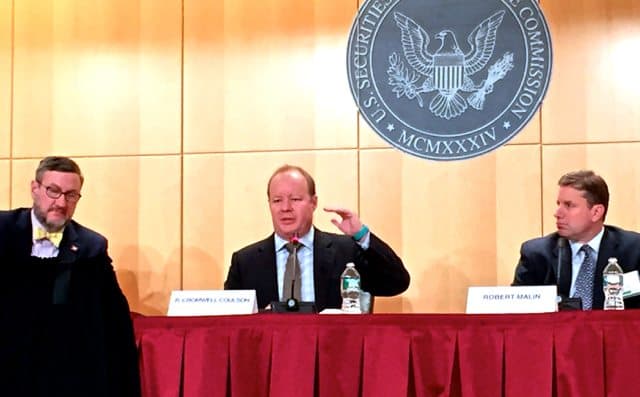 "2014 has been a year of accomplishment with the successful rollouts of OTCQX for Banks, our new OTCQB Venture Marketplace standards and the launch of four new OTCQX indexes," said Coulson.  "OTCQX for Banks is seeing strong adoption from community banks nationwide as they recognize the value of trading on a transparent, shareholder-friendly marketplace.

"Likewise, our OTCQB Venture Marketplace gained strong momentum as more than 700 companies submitted OTCQB applications during 2014.  We are excited to offer a world-leading, U.S. venture market with a critical mass of strongly engaged entrepreneurial and development stage companies on OTCQB," said Coulson.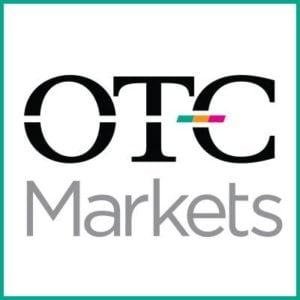 Total dollar volume for OTCQX, OTCQB & OTC Pink jumped 19% to $238.4 billion. Dollar volume of securities on OTCQX, their "top marketplace" with stringent financial and disclosure standards, increased 22% to $36.1 billion and represented 15% of total dollar volume of trading on all marketplaces last year.
OTC noted that 311 companies were approved and traded on the OTCQB Venture Marketplace as of December 31, 2014.  OTC group has made it no secret that it is sizing up the changing regulatory environment in securities as the public and private worlds blend with new legislation such as the JOBS Act.  Much discourse by industry insiders, as well as SEC Commissioners, has been dedicated to the need for a secondary market for new types of securities such as those that may fall under Title IV of the JOBS Act as well as Title III. Coulson consistently affirms that liquidity creates value for both issuing companies and the share holders.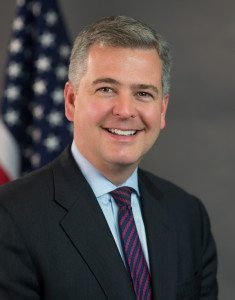 In a speech earlier this month, SEC Commissioner Daniel Gallagher stated;
"we can and should finalize our JOBS Act Regulation A amendments ASAP – maybe we should call it Reg A-SAP.  And, we cannot ignore secondary trading of Regulation A and other small company shares.  This is why I have been a vocal proponent of so-called venture exchanges." [emphasis added]
OTC Markets has positioned itself to fill this void.
Other 2014 highlights include:
In the spring, the Company launched OTCQX for Banks, an expansion of the OTCQX marketplace designed to increase the visibility of well-managed, strongly-capitalized community banks in the public markets.  Thirty-four U.S. community and regional banks from 14 states joined OTCQX in 2014 under the new bank requirements, including one bank that voluntarily de-listed from the NASDAQ Stock Market to trade on OTCQX.
In 2014, OTC Markets Group expanded the number of indexes tracking U.S. and international OTCQX securities with the launch of four new benchmarks: the OTCQX30 Index, powered by BNY Mellon DR IndicesSM, the OTCQX Composite Index, the OTCQX U.S. Index and the OTCQX International Index.
The OTCQX indexes make it easier for investors, portfolio managers and analysts to benchmark U.S. and international companies on the OTCQX marketplace and highlight OTCQX securities as an asset class for a wider group of investors.
In 2015, the Company intends to introduce additional indexes for tracking OTCQX and OTCQB securities, such as the OTCQX Banks Index that was announced on January 26, 2015.
In 2014, OTC Markets Group announced distribution agreements with Seeking Alpha, Zacks Investment Research and Edison Research, leveraging the insight of professional investment research providers and crowdsourced analysis platforms to deliver news, financial filings and third-party research on OTCQX, OTCQB and OTC Pink securities to more investors.
The Company continued to expand its market data distribution network in 2014, signing agreements with REDI Global Technologies, Trading Block and Euroland AB to bring real-time market data on OTCQX, OTCQB and OTC Pink securities to a wider group of investors.
In March 2014, the Company introduced its OTC Compliance Data File, a twice daily comprehensive file of key compliance data points that helps broker-dealers and compliance/risk mitigation teams more efficiently analyze and monitor OTCQX, OTCQB and OTC Pink securities trading in an easily-consumable format.  Since its introduction, the OTC Compliance Data File has been adopted by several broker-dealers and financial institutions, better automating their compliance and risk management processes.
OTC Markets Group continued to enhance its service offerings to companies in 2014 with the addition of GlobeNewswire to the list of major news distribution services integrated with the OTC Disclosure & News Service.  Today, SEC and non-SEC reporting OTCQX, OTCQB and OTC Pink Current Information companies can use Business Wire, GlobeNewswire, Marketwired and PR Newswire to concurrently distribute their news and financial information widely to investors and meet regulatory and marketplace disclosure requirements.
Sponsored Links by DQ Promote