LendInvest, the world's largest peer-to-peer marketplace for real estate mortgages, will soon add a new home: the London Stock Exchange, along with planned growth into residential mortgages, writes the Financial Times. And when LendInvest lists on the stock exchange next year, it will be the first P2P platform in the UK to do so.
"We feel that one of the core principles of peer-to-peer lending is transparency, and so operating as a public company is something that we are working towards," said Christian Faes, LendInvest's chief executive.
He also noted in the Financial Times that,
the listing would provide a seal of approval, raise awareness and help fuel the platform's next growth phase into the residential mortgage market.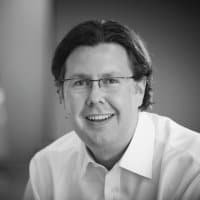 LendInvest focuses on short- to medium-term debt associated with commercial and buy-to-let property. Among its advantages over high street banks, which often find making these kinds of loans financially unattractive, the company is able to deliver more quickly. However, it's also worth noting that banks are beginning to collaborate with the P2P sector. For example, "Société Générale and Goldman Sachs are in talks to back Aztec Money, a new [P2P] platform where people can bid for company invoices," writes the Financial Times.
Crowdfund Insider covered LendInvest's most recent financial milestone last week: topping £200 million in loans since the platform launched in May 2013. As of this writing, funds invested in loans to date total £200,911,928, and LendInvest's CEO expects the platform to lend more than £250 million this year, with turnover of more than £20 million, notes the Financial Times.
In the United States, crowdfunding platforms Lending Club and OnDeck debuted on public markets at the end of 2014. After Lending Club's shares shot up 60 percent on the first day of trading, the company was valued at nearly $9 billion.


An analyst at broker Liberum, Cormac Leech, said that LendInvest's profitability is due to carving a niche within a high-margin sector, as contrasted with most platform's strong revenue growth, but lossmaking financial status.
LendInvest is one of the fastest growing P2P platforms in the UK and has one of the highest profit margins among platforms globally, Leech said.
He also noted,
Listing means you get quite a lot of free advertising and branding, which makes it easier to acquire borrowers and lenders. So the cost of customer acquisition comes down, as does the cost of capital. Once you're listed, investors tend to view you as lower risk.
Paul Jeffery, former Credit Suisse banker, will join LendInvest's team as chief financial officer and head of strategy. The company's executive team includes co-founders Christian Faes, CEO, and Ian Thomas, director, as well as David Serafini, chief operating officer.

Sponsored Links by DQ Promote