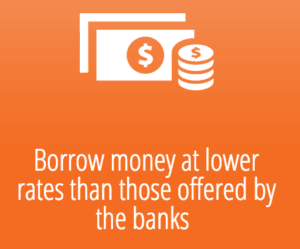 Australian peer to peer lender Lendex has added two prominent names to its advisory board. The P2P / P2B site has announced the appointment of both Robert Hines and Kim Jenkins. The move boosts insight and experience for the young funding platform.
Jenkins is the former Managing Director & CEO of Experian Australia & New Zealand, part of the UK publically listed Experian Group (LON: EXPN), a global leader in consumer and business credit reporting and marketing services operating in 49 countries around the world, with a market cap of A$22.5 billion. She also previously served as the CEO of Consumer Segments & Head of Strategic Delivery for FirstRand Bank, one of the four largest banks in Africa with a market cap of A$32 billion, and also lead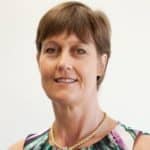 the establishment of FirstRand India as Executive Director, which was a remarkable achievement, as it saw the first bank from the African continent be granted a full scale commercial banking license in India.
Robert is the former CFO and Group Executive Retail Financial Services of two of Australia's leading regional banks with a combined market cap of A$23 billion, (Bank of Queensland (ASX:BOQ) and SUNCORP (ASX:SUN)), and CFO and Operating Officer of Australia's fourth largest fund manager (QIC) with over A$50 billion in funds invested across the globe. He holds qualifications in financial administration, advanced accounting and applied finance & investment. He is a graduate and Fellow of the Australian Institute of Company Directors (AICD); a Fellow of the Institute of Chartered Accountants in Australia (ICAA); a Fellow of the Australian Society of CPA's; and a Senior Fellow of the Financial Services Institute of Australasia (Finsia).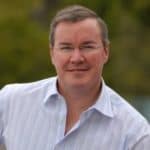 David Ruddiman, Managing Director and CEO of Lendex commented on both appointments.
"We are really pleased that Kim Jenkins, with her considerable experience and expertise in banking and financial services, has agreed to join our newly established Advisory Board, said Ruddiman.  "Robert brings a unique mass-market banking and financial services perspective to what we are looking to do at LendEx, via our alternative direct lending platform."
Jenkins said of the new role;"I look forward to contributing to LendEx's objectives of establishing itself as the pre-eminent marketplace (peer-to-peer) lending platform for direct investment (loans) for small to medium sized business and consumers in Australia".
Hines tackled the traditional banking industry's profits;
"I am delighted to be joining LendEx at this stage of the company's development. I look forward to having the opportunity to work with the company's talented and highly experienced board and senior management, as they work towards ensuring a much fairer distribution of the Australian banking sectors A$30 billion in annual profits to everyday Australians and small business owners, through higher rates for investors and lower rates for borrowers."
Lendex is preparing to launch their site as soon as it receives regulatory approval. They want customers who are "ready to replace their bank".

Sponsored Links by DQ Promote