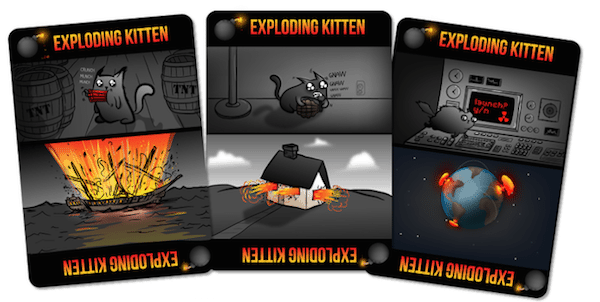 With less than two weeks left until its Kickstarter campaign comes to an end, Exploding Kittens is gearing up to hit another milestone in its successful crowdfunding experience. The project has raised $5,463,316 from 138,284 backers (as of this morning).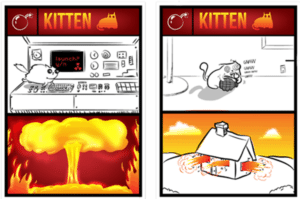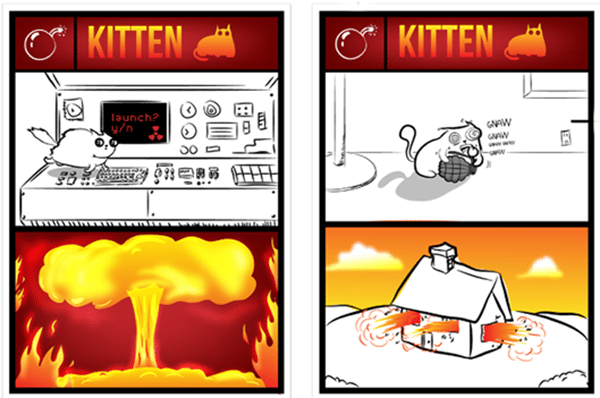 Exploding Kittens captured over a million the first of its crowdfunding campaign and has since become a huge sensation on the crowdfunding giant's platform. For those who haven't had a chance to check it out, the card game is basically a new form of Russian Roulette. Players draw cards until they receive the exploding cat. Unless they have a way to "defuse" the cat, the players are automatically out of the game once they receive the feline card.
During a recent interview with Newsweek, co-creator of the game Shane Small discussed how he, Matthew Inman and Elan Lee transformed the game from bombs to kittens. "That's the hook. People love kittens and people like explosions. Putting them together just in itself was funny."
The media outlet reported before the trio could seek funding, they found themselves struggling to figure out how the kittens would die. Originally, the curious felines were "suicide bombers" who killed themselves with malicious intent. After awhile, the creators ditched that idea and the cats evolved into just animals that killed themselves just being cats.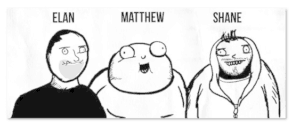 Lee shared, "I've been designing video games professionally for a decade now and never in my life did I ever think I would mutter the words, 'Guys, what's the kitten's motivation?' That was the kind of conversation we had about this thing day in and day out until we finally cracked it."
Lee also revealed that despite the team works so hard to make sure that people didn't think they were actually exploding kittens, they still get at least two letters a day from animal advocacy groups double-checking that they are not promoting kitten bashing, or bombing.
Small then added, "Unless there's an animated PETA that is very sensitive to destroying cartoon cats, I think we're OK."
Before launching the project, Lee caught up with Cards Against Humanity co-founder Max Temkin to ask for some feedback. Back in 2010, the popular game took to Kickstarter and became extremely successful during the funding round.
Sharing his thoughts about the Exploding Kittens project, Temkin stated, "Not only do they have this enormous success and publicity and this clear connection with fans without any publisher or distributor being involved or helping promote or whatever, but they have all the money. They can execute on that game really well and make a living off of it for a long time, because they have a one-to-one relationship with their fans. That's a great business to be in."
Have a crowdfunding offering you'd like to share? Submit an offering for consideration using our Submit a Tip form and we may share it on our site!