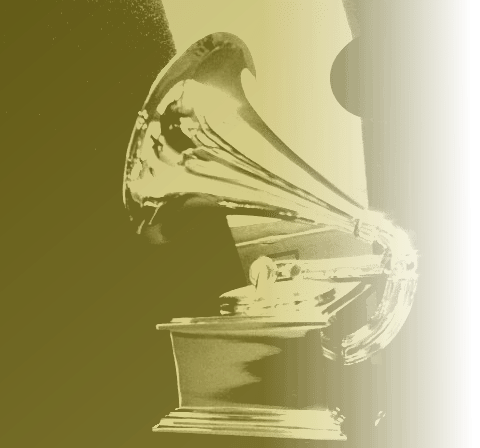 Pharrell Williams is probably "Happy" that his song picked up this year's Grammy for Best Pop Solo Performance, and Sam Smith may be telling his lucky stars, "Stay With Me" for his awards in four categories: Best New Artist, Best Pop Vocal Album, Best Song and Record of the Year. But amid this star-studded news for the 2015 Grammy Awards, a crowdfunding platform played a role worth noting: Seven of this year's Grammy-nominated recordings were financed through Kickstarter, as the Wall Street Journal's Speakeasy blog notes.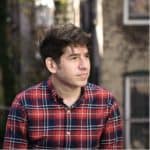 The crowdfunded recordings include Jamaican dub legend Lee "Scratch" Perry's "Back on the Controls" (for Best Reggae Album), as well as Antonique Smith's "Hold Up Wait a Minute (Woo Woo)" (for Best Traditional R&B Performance). Others included nominations for Best Roots Gospel Album (Mike Farris's "Shine For All the People") and Best Children's Album (Brady Rymer's "Just Say Hi!"). However, as the Wall Street Journal points out, "having them in the mix at Sunday's ceremony serves as yet another reminder that DIY is the new default in the music industry."
Kickstarter's Music category has more successfully funded projects (over 18,500) than any other categories for the website, with a total of $135 million as of Feb. 6, 2015. In an interview with the Wall Street Journal, Kickstarter's CEO and co-founder, Yancey Strickler, says,
"This year, in terms of institutional acknowledgement, we're definitely on a new level."
Strickler also notes the Kickstarter projects of artists such as TLC, which Crowdfund Insider recently wrote about. Of course, just because a musician has a successful Kickstarter campaign doesn't promise them fame and fortune in the larger music world. It also doesn't seem to hurt.

For Smith, who also played the role of Faith Evans in the Biggie biopic "Notorious," crowdfunding her album gave her a unique story. In an interview with The Source, she described the role that the Kickstarter campaign played.
"It's awesome, it's a power to the people, it's a yes we can and you know when you get a Grammy nomination, it's a yes we did. … You're able to take a risk and be who you are and put out what is really you to the people."
Smith's album, to be called "Love Is Everything," was recorded with a several significant producers' names, including Dr. Dre, Jukebox ("Whip My Hair"), and Toby Gad ("All of Me"). While she met her fundraising goal of $50,000, her financial backers were "essentially going on faith," since "she hadn't recorded much music yet," notes the Wall Street Journal. However, about six months after the crowdfunding campaign ended, Darryl Farmer, Smith's manager and head of her record label, developed the idea for her Grammy-nominated song "Hold Up Wait A Minute"–which, by the way, recently took the No. 22 spot on the Billboard R&B chart.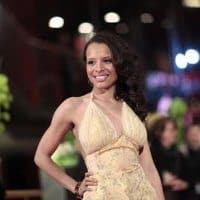 To get people talking about the song in the first place, Farmer recruited several vine stars such as King Bach, who also took part in the music video. Getting a Grammy nod required a different tactic, as "the nomination process is secretive and aggressive campaigning is discouraged." So, the Wall Street Journal notes,
Farmer submitted the song to the Recording Academy and promoted it in the markets where voting members tend to cluster. He also blasted out "for your consideration" email flyers to his industry contacts, touting the Kickstarter success. "It's the best hook. I think that story is great for the Grammys and the music industry," Farmer says.
Smith's Kickstarter campaign may be over, but she's still short on funds needed to complete her album; the funds from the crowdfunding campaign didn't even take care of the album's launch. Yet there's a new silver lining: Smith's Grammy nomination, which she will use "as a promotional hook for the next round of fan funding that she plans to kick off soon."

Sponsored Links by DQ Promote