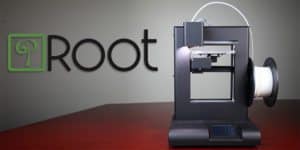 GP3D's "Root" 3D printer launched a crowdfunding campaign on Kickstarter only to find the project suspended by Kickstarter as questions arose to the progeny of the product.  The suspension took place on January 27th having raised over $19,000 on a $50,001 goal.  As of last week the campaign has been reanimated with a new crowdfunding page launched as backers once again indicate their support for this 3D printer.  The new crowdfunding page has topped $22,000 on a $50,000 goal with 30 days remaining on the offer.
According to campaign organizers the project received the ban hammer from Kickstarter "due to misinformation without contacting GP3D prior to suspension".  GP3D apparently provided sufficient justification to reverse the ruling allowing the project to relaunch on Kickstarter.
"Our followers have been our most important backers. They have stayed with the project and helped champion us back onto Kickstarter", says Joseph Wu, President of GP3D.
While there have been many 3D printer crowdfunding campaigns, some raising significant funds, GP3D sought to provide an "affordable" and "durable" product that was simple to use.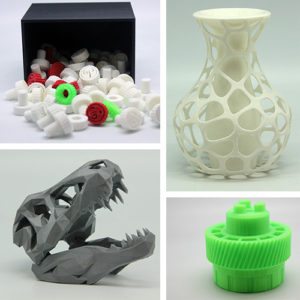 The campaign page explains:
"Our project is truly unique to itself. We've partnered up with a factory based overseas to help us build our printer. We took a prebuilt platform and stripped out the internals and rebuilt it from the ground up. We've spend the last 6 months working on this printer with our factory making changes.  Although the exterior shell may look similar, the internals of the printer are different."
GP3D is a subsidiary of Green Project, Inc. and is based in Hacienda Heights, California.
Have a crowdfunding offering you'd like to share? Submit an offering for consideration using our Submit a Tip form and we may share it on our site!