RetailCapital has announced the appointment of Tina Chan Reich as the new Chief Data Scientist and Risk Officer. RetailCapital is a new direct lending platform that utilizes data science and analytics to improve the lending process. According to the company, Reich's responsibilities will include developing and driving RetailCapital's core data strategy, incorporating big data analytics and new data models into the company's product line and using information to improve the scale, scope and performance of the funding that RetailCapital provides. Reich will report to RetailCapital CEO Glenn Goldman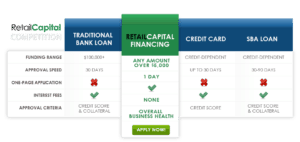 and will be based in the company's New York office.
Reich has held senior data science and risk management positions at wide variety of established financial firms such as American Express, Citi, JPMorgan and DemystData.
"The execution of RetailCapital's data science strategy targets every element of the company's workflow and decision-making, from new product development to customer acquisition to lifetime relationship management," said Goldman. "Tina's addition to the RetailCapital team directly supports this vision, placing data science at the core of the company's business strategy. Her vast experience within the financial industry will enable our data team to accelerate the development of innovative alternative funding products that will provide small businesses with the capital required to achieve their goals, while simultaneously optimizing the cost of customer acquisition and customer lifetime value."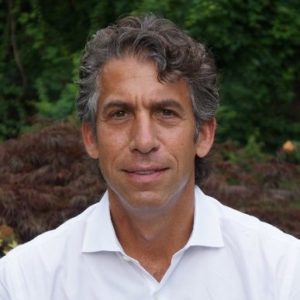 Reich is currently building a team of data scientists to enable RetailCapital to apply best practices in terms of modeling and data sourcing. The team will be comprised of professionals from a variety of industries—from lending to non-lending—providing the company with the necessary skills, experience and independent thinking that will lead to the development of net-new approaches to data modeling across the entire enterprise workflow—from customer acquisition, to underwriting, to account monitoring and line sizing.
"I was drawn to RetailCapital based on the organization's culture, its operational infrastructure and its potential to grow as a marketplace platform," said Reich. "By powering the tried-and-true 'Cs' of underwriting (character, conditions, cash flow, capacity, capital, collateral, etc.) with new data sources and sophisticated data science techniques, we are improving the speed and accuracy of traditional risk management practices. Contrary to the hype, data science and big data at RetailCapital is not about doing big data for big data's sake. Rather, it's an unwavering belief that true data science can drive every business decision we make, helping our small business customers while delivering a highly potent and measurable ROI to RetailCapital."
RetailCapital is an emerging marketplace platform that leverages data science and analytics to improve the speed, cost and choice of capital available to all small businesses – when, where and how they choose to access it.

Sponsored Links by DQ Promote