Last spring, a company known as Lammily launched a crowdfunding campaign on CrowdtiltOpen to raise funds for Barbie's realistic doppelgänger, a female doll created in the image of an average woman. The goal of the dolls, as described by creator Nickolay Lamm, is to reinforce the fact that average is beautiful. Each doll has no stick-thin imagery, her joints are articulated and she can be posed in a variety of ways. She also wears minimal makeup.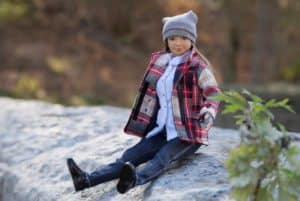 Lamm made waves with his research studying the average female body type and juxtaposing that against the ubiquitous Barbie doll. In an email to Huffington Post, he posed the following question: "If there's even a small chance of Barbie in its present form negatively influencing girls, and if Barbie looks good as an average-sized woman in America, what's stopping Mattel from making one?"
More than 13,000 people wanted to see a new doll happen, and thanks to their support, Lammily's campaign has raised nearly $500,000, almost 5 times a stated $95,000 goal. The dolls are$25 and the cellulite, pimples and stretch mark sticker packs are just $7 extra.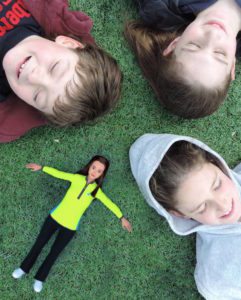 Lamm reportedly told E! News:
"I feel like a lot of toys are all about fantasy, like we as adults, we love that as well. Reality is cool; after all, it's all we have. Why not we appreciate it more? Even though it's not perfect, it's still beautiful."
Now, Lammily is back! This time with a new "commercial," titled #DoYou, is dedicated to the ladies preparing for trips to the beach. Lamm's doll appears to struggle with body image as she notices super skinny girls (with a slight nod towards Victoria's Secret Fashion Show). Soon she learns to embrace her body for what it is after she notices others on the beach with stretch marks, acne, and cellulite.
Check out the inspirational video below!
Have a crowdfunding offering you'd like to share? Submit an offering for consideration using our Submit a Tip form and we may share it on our site!