The state of Massachusetts, under the Office of the Secretary of the Commonwealth, enacted "emergency" crowdfunding regulations this past January. Secretary William Galvin, previously identified as highly skeptical of investment crowdfunding having vocally criticized the new form of finance, surprised industry followers when the rules were released.  One commentator called the released regulations as a"breath of fresh air" as the state appeared poised to get ahead of pending federal rules.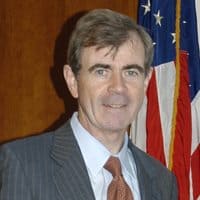 Today the Secretary's office has published a notice of public hearing to review the new crowdfunding exemption.  The Solicitation requests comments on all aspects of the exemption.  It also includes a series of questions about the exemption and how issuers may use it. The rules as they stand now allow for a Massachusetts business to raise up to $1 million over a 12 month period.  The offer must be conducted entirely within the state and is described as being "tied to the federal intrastate offering exemption found in Section 3(a)(11) of the Securities Act of 1933 and Securities and Exchange Commission Rule 147".
To quote the announcement;
Pursuant to the regulatory authority conferred by M.G.L. c. 110A § 412 and as required by M.G.L. c. 30A, the Securities Division will hold a notice and comment period ending on Tuesday, March 24, 2015 and conduct a public hearing commencing at 10:00am on Tuesday, March 24, 2015 at the Massachusetts Securities Division, John W. McCormack Building, One Ashburton Place, 17th Floor, Boston, Massachusetts, 02108, before permanently adopting the Crowdfunding Exemption under the Massachusetts Uniform Securities Act, M.G.L. c. 110A.
Accredited crowdfunding, under Title II of the JOBS Act , has quickly grown over the past year.  Title III or retail crowdfunding, along with Title IV Reg A+ rules have remained elusive as the Securities and Exchange Commission has delayed releasing the federal guidelines. Many industry followers expect Title IV rules to be finalized soon with Title III rules being pushed by legislation forming on Capitol Hill sometime later this year.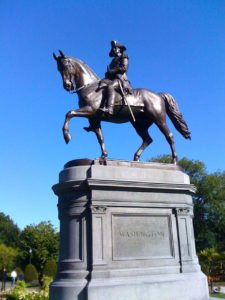 The hearing is open to the public and written comments will be accepted and posted on the Massachusetts Securities Division web site.

Written comments will be accepted until 5:00pm on Tuesday, March 24, 2015, and may be emailed to [email protected] (subject: "Crowdfunding Regulation"), faxed to (617) 248-0177 (attn.: "Crowdfunding Regulation"), brought to the public hearing, or mailed to the following address: Massachusetts Securities Division, Attn: Crowdfunding Regulation, 1 Ashburton Place, Room 1701, Boston, MA 02108.

Sponsored Links by DQ Promote