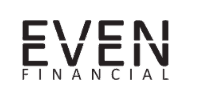 EVEN Financial today announced it has raised $2.8M in seed funding. The round was led by Canaan Partners, who also led the first venture-backed investment rounds for Lending Club and Orchard Platform in the P2P lending market. Other investors include Lerer Hippeau Ventures, Ron Suber of Prosper, Brooklyn Bridge Ventures, Conversion Capital, Social Leverage, 555 Capital, Jon Kelfer of Orchard Platform and other angel investors.
These funds will be used to improve the supply side infrastructure of peer-to-peer (P2P) lending marketplaces, starting by helping to more effectively identify and match suitable borrowers with the right lending platform.  While the P2P lending ecosystem is growing rapidly, with more than 100 marketplace lending originators in the US alone, the supply side infrastructure remains fractured and a bottleneck to growth. Specifically and initially, it remains difficult for would-be lenders to find the right borrowers and for borrowers to find the right loan originator for their financial needs.
"Lending platforms today are confronted with huge hurdles in obtaining the right borrowers," said Ian Rosen, CEO & co-founder of EVEN Financial. "Platforms are using a variety of marketing tactics to attract borrowers, but end up discarding most borrower leads during the qualification process. Our platform works to match borrowers with the most compatible lending platform at the lowest possible cost."
With EVEN Financial, online marketplaces for credit like Prosper have access to more borrowers that are not only well matched in terms of credit risk, but who are also appropriate to the specific products each platform is selling.
 "New platforms like EVEN are a huge step forward for the Marketplace Lending industry," said Ron Suber, president of Prosper. "By giving access to vetted borrower leads, EVEN Financial serves as a perfect complement to lending platforms as it allows us to focus on pricing, credit, risk, underwriting and loan funding."
EVEN Financial's platform works by evaluating borrowers on criteria such as credit and platform fit. Borrower leads are sourced, verified, and enhanced with data to create a robust profile that allows lenders to easily match with borrowers that will be the best fit for their individual platform, reducing their costs. This is combined with an increase in the supply of borrowers to the marketplace, creating a more cost-effective way for lenders to engage with well-suited borrowers.
The EVEN team has deep background in relevant areas, including CTO Phill Rosen, former co-founder of Orchard Platform, CPO Jarid Maged, a former senior product executive from Admeld/Google, and CEO Ian Rosen, former GM of MarketWatch.
"As the demand for P2P finance rapidly grows, we see a huge opportunity to capitalize on the supply-side of the ecosystem," said Brendan Dickinson, principal at Canaan Partners, who will be joining the Board. "Canaan has seen great success investing in other innovative FinTech marketplaces like Lending Club and Orchard, so we're thrilled to be backing EVEN Financial as they accelerate the disruption of traditional finance."