2005: A Zopa Odyssey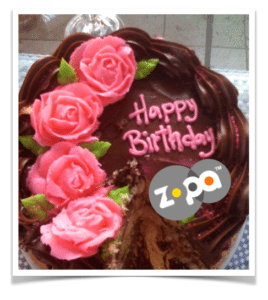 In these weeks, Zopa has celebrated a decade as a innovative and disruptive alternative financial leader.  Led by CEO Giles Andrews,  Zopa has lent over £750 million and predicts it will top £1 billion within the next couple of months.  To recap, in 2014 alone, Zopa facilitated over around £266 million indicating strong platform growth. Zopa has paid over £46 million in interest to investors in their loans while providing credit to more than 58,000 individuals across the United Kingdom.
"The peer to peer lending industry has changed and grown dramatically," commented Crowdfund Insider JD Alois.  "This growth continues today with the incorporation of new technology, better customer service and more institutional money being directed to the now numerous P2P platforms. Yet this is only the beginning."
In a release, Zopa delved deeper into its accomplishments and the state of P2P in Britain:
No Small Change: Frustration with banks reaches 'tipping point' as majority of Brits lose faith in banks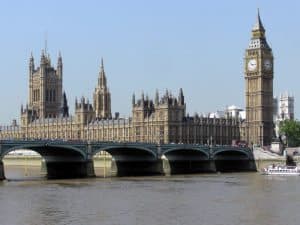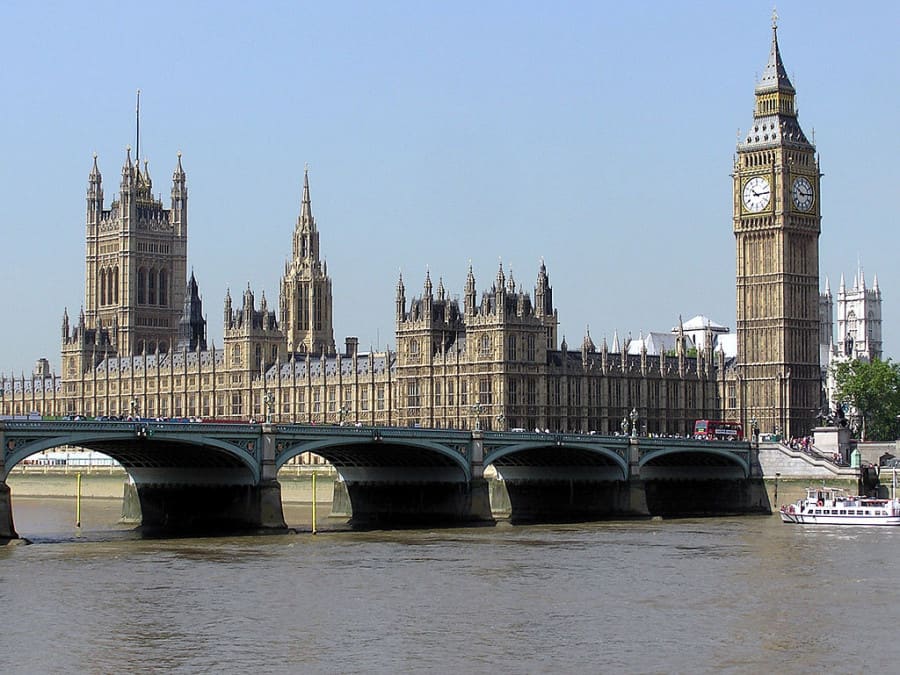 As peer-to-peer lending platform, Zopa, celebrates ten years of sustained growth, consumer faith in mainstream banks hits a new low as Brits become increasingly frustrated with poor returns, according to new research.
Almost half of Britons (49 percent) polled are fed up with the low interest rates offered by their banks. Over a quarter (27 percent) reported being extremely dissatisfied with their current interest rate.
Over 60 percent of Brits said they had lost faith in banks during the last ten years as alternative financial services like Zopa and P2P lending become ever more popular, with around 1 in 3 (30 percent) admitting their trust in banks had dramatically reduced since 2005. Damningly, less than four percent of Brits said their confidence in banks had increased in the past decade.
Rates rage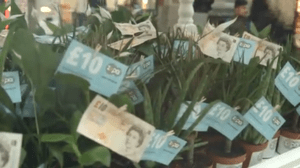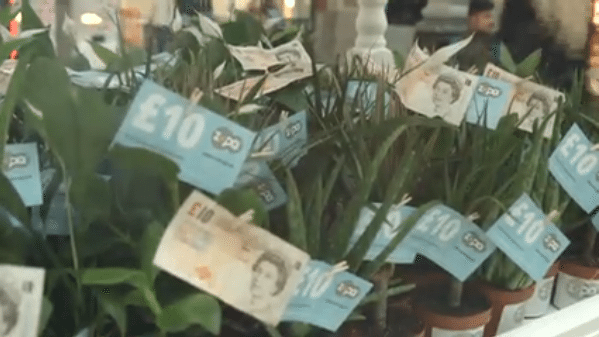 Men were more likely to report 'rates rage', with well over half (59 percent) saying they were very dissatisfied with their current rate, compared with 45 percent of women.
Those aged 55 and above were most likely to report that they had lost faith in banks, with around 37 percent saying their trust had dramatically reduced in the past decade. With proposed reforms in pensions looming, it seems the banking blunders are at the forefront of the minds of those approaching retirement:
"This new research suggests that less than half the population have any trust, meaning we are entering an era whereby banks are no longer the default solution. That's not just a step change, it's a tipping point in the evolution of financial services in the UK," Giles Andrews, CEO and co-founder of Zopa commented. "It is no surprise that consumers are getting increasingly frustrated by bank, as well as the pitiful interest rates they offer their customers," added Giles Andrews. "In the past ten years, banks have failed their customers time and time again, while alternatives like Zopa offering increased flexibility, transparency and better rates have flourished by proving their value to consumers."
From 'alternative' finance to 'new' finance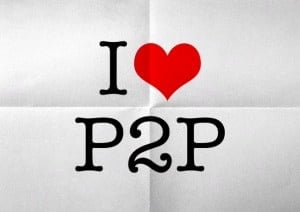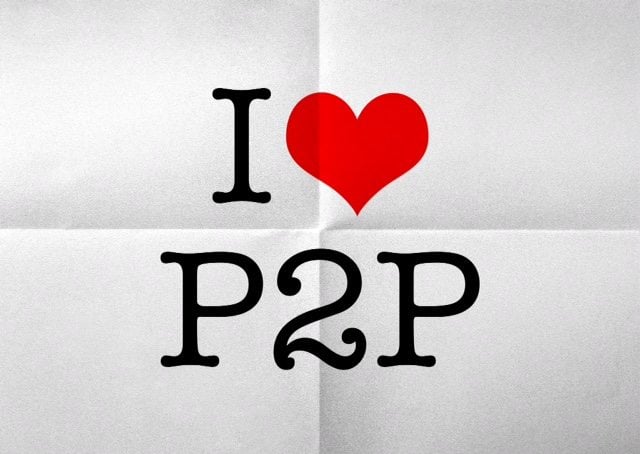 Whilst faith in mainstream banks falls, alternatives such as P2P lending continue to thrive. Around 1 in 8 of those surveyed have invested in or are planning to invest in peer-to-peer lending, showing the changing shift in the financial landscape. Consumers fed up with poor interest rates from mainstream banks can expect projected returns of 5.1% with Zopa for example.
"The economic situation since 2005, combined with banks failing to provide any real value to their customers, has catalysed the alternative finance industry to a point where it's now rarely regarded as an 'alternative' at all," Giles continued. "P2P lending is no longer alternative finance. It's simply the new face of finance."
The £billion power of the peer group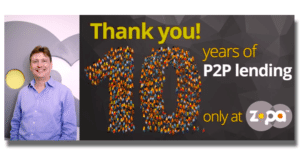 As the world's oldest P2P lending platform, Zopa celebrates its tenth birthday this week, having led the charge that spawned a global industry now worth £6.6bn. In the UK, Zopa has facilitated over £750million worth of loans, lending £267million in 2014 alone. The company expects to surpass £1bn lent by summer 2015 and has returned close to £50million worth of interest to its lending customers over the past decade. The company is also the only UK P2P platform to have been through a credit cycle and has the lowest default rate of any UK bank or peer-to-peer lender.

To celebrate Zopa's tenth birthday, the company has created this slick, entertaining yet informative video "2005: A Zopa Odyssey" highlighting some of the highs and lows of the past ten years.

_______________________________________________________

Sponsored Links by DQ Promote