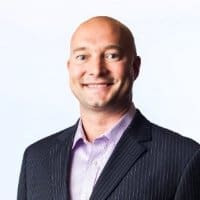 Direct lender Dealstruck added another name to its executive bench today. Ryan Campbell has been appointed VP of Sales and will need the peer lending platform's push to grow sales and revenue.  He will be tasked with the overall productivity and effectiveness of attracting new customers. Campbell previously served as Senior Vice President of Business Development & SMB Sales for The Receivables Exchange, another participant in the peer to peer lending space that provided capital assistance for companies with annual revenue from $500,000 to $1 billion. Most recently, Campbell worked with SRIG Consulting Services, a consulting firm offering comprehensive assessment and enablement solutions for the challenges faced by small and medium sized businesses.
"Ryan is everything that we could ask for in our sales leader," said Ethan Senturia, Dealstruck CEO. "He possesses deep domain expertise in alternative SMB lending, has built and scaled world-class sales organizations, and has unparalleled sales operations and analytics skills."

"Ryan's deep commitment to coaching and training his team reflects his passion for the borrower, ensuring their experience is personal, hassle-free, and transparent. With him, we feel like we've filled a handful of roles with just a single person – every startup's dream!"
Dealstruck is a lending marketplace connects profitable, small and medium-sized businesses (SMBs) with a portfolio of options to finance operations.