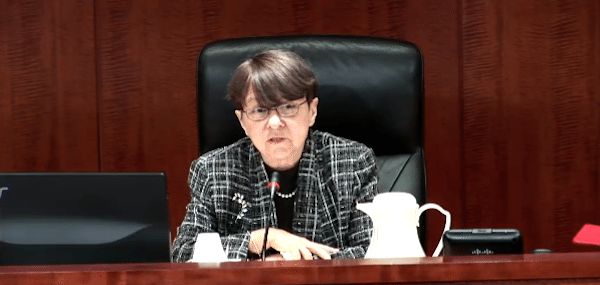 The Securities and Exchange Commission met today to finalize rules for Title IV of the JOBS Act, commonly referred to as Regulation A+.  As expected the Commission quickly approved rules that included state Blue Sky pre-emption but for only Tier 2 of Title IV.  The vote for final rules was unanimous but included some reservations by several Commissioners. SEC Commissioner Gallagher expressed his sentiment that, "the perfect should not get in the way of adopting the good" during his prepared remarks on Reg A+ rules.
"These new rules provide an effective, workable path to raising capital that also provides strong investor protections," said SEC Chair Mary Jo White.  "It is important for the Commission to continue to look for ways that our rules can facilitate capital-raising by smaller companies."
Title IV has always incorporated two Tiers: Originally Tier 1 was for raises of up to $5 million. Tier 2 pushed the amount of eligible funding to $50 million.  Tier 1 was always expected to still adhere to old Reg A confines. In bit of a twist to final rules, Tier 1 was moved up to $20 million and will still be required to undergo both state and federal review.  It was state review that was widely blamed for the lack of utilization of old Regulation A.
SEC Chair White opened up proceedings by acknowledging the importance of enhancing the ability of small companies to have access to capital.  SME's are the engine of economic growth and thus the creator of most jobs. White stated that Congress recognized the importance of small businesses in adopting the JOBS Ac, while acknowledging existing rules for Regulation A caused the exemption to be rarely utilized.  White stated, "It is our goal to make Reg A an effective and workable path".  White lauded state regulators, alongside their representative group NASAA, in their effort to create a coordinated review process that may potentially be utilized for Tier 1 offerings.  The Chair expressed her intent to work closely with NASAA and in fact stated they hoped to collaborate further to create an appropriate balance between capital formation and investor protection.  She stated the SEC would continue to evaluate the NASAA program to see if it would "effectively operate".  The SEC will review the impact of both Tier 1 and 2 within 5 years and may make additional changes at that time.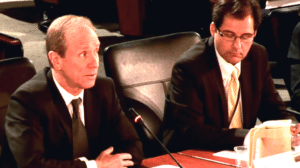 Other representatives from the SEC addressed Title IV, including Keith Higgins, Director of CorpFin.  It was noted that Tier 2 offerings would be subject to annual audits, semi-annual updates and reporting on other material events. Issuers would be able to use a short form offering statement as well. Non-accredited investors may purchase no more than 10% of their income or 10% of their net worth – whichever is greater. Limitations would not apply to accredited investors.  Limits regarding Tier 2 will be reviewed every 2 years.
Commissioner Gallagher noted the urgent need for capital formation reform for SME's and he hoped that Regulation A+ would take a place beside existing Reg D in the ladder of capital formation.  He stated that proposed rules fell short in several areas believing the offering limit should have been raised (above the $50 M in Tier 2).  Gallagher addressed the need for Venture Exchanges and clearly views new exemptions as part of this policy process.  He also was of the opinion that final rules did not help issuers needing to raise smaller amounts.  Gallagher stated, "Coordinated Review process needs to be a success".   He encouraged the SEC to work closely with NASAA and to help find other ways for small companies to raise capital.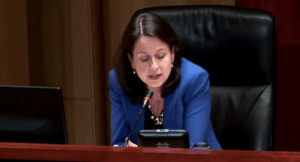 Commissioner Stein stated that she preferred a "different approach" but chimed in on her support of the rules announced today. Stein explained her belief that perhaps Tier 1  mirrored too closely existing Reg A and thus may not be fully leveraged.
Crowdfunding industry participants were quickly reviewing the new environment that will become actionable in the coming months.  Securities Attorney and Crowdfund Insider Contributor Anthony Zeoli stated, "The SEC has gone a long way in formulating balanced and workable Title IV (Regulation A+) rules. With today's passing of these rules by the SEC, in particular their decision to pre-empt state blue sky regulations for certain transactions, the SEC has created a capital formation tool which, I believe, is truly viable and will be hugely beneficial for both companies and investors. "
Anna Pinedo, Partner at

Morrison & Foerster

, commented on the new regulations, "We were very pleased to see the Commission move forward to adopt a final rule implementing Regulation A+.  We look forward to reviewing the final rule text, but, based on this morning's meeting, the Tier 2 offering approach sounds like it may provide a significant new capital-raising alternative for growing companies.  We could envision a Tier 2 Reg A+ offering as a precursor to a traditional IPO, or a Tier 2 Reg A+ offering with a concurrent exchange listing a modern day version of the smaller IPOs once common in the 1990s."
CFIRA Board member and crowdfunding advocate Kim Wales added her view on the announced rules;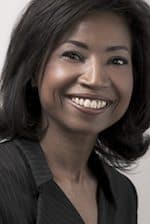 "This is truly a step towards actual securities based crowdfunding for small businesses. The adoption of Title IV Regulation A+ is real win, because it expands the definition of "qualified purchasers" to include all investors (non-accredited and accredited) seeking to expand capital formation using provisions from the JOBS Act."
As the vote took place, Chair White made certain to commend both the staff who crafted the final rules and the many outside commenters that have been engaged in the long process to finalize Title IV of the JOBS Act.  The rules will become actionable 60 days after publication in the federal register.

Sponsored Links by DQ Promote