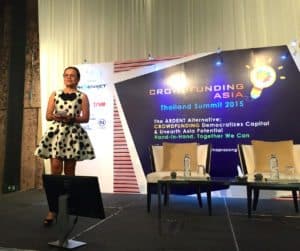 Crowdfunding Asia will be visiting Jakarta, Indonesia next month delivering its message of the power and potential of crowdfunding to boost economies and create new jobs.
Crowdfunding Asia held its first, very successful, conference in Singapore in August of 2014.  Several hundred finance professionals, investors, regulators, politicians and industry participants, gathered to share experiences and learn about the fast changing world of internet finance.
This past February, CFAsia visited Bangkok, with the support of the Thai Securities and Exchange Commission – an agency interested in fostering innovation in its nascent startup economy. Now organizers are preparing for the next conference in Indonesia – the worlds 4th most populous country.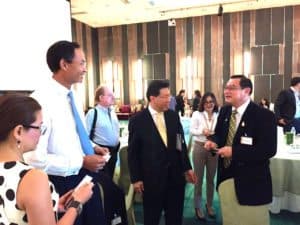 Crowdfunding Asia was the first crowdfunding only event to take place in Asia.  The regulatory environment across Asia is quite diverse, but there is a growing recognition that crowdfunding may be the catalyst to drive efficiency of capital allocation towards small and innovative firms that can generate economic growth.
Crowdfunding has taken hold in many countries around the world. Many are embracing the disruptive innovation while others have moved more slowly. The nations that have been quick to realize the potential have been more inclined to engage in the global conversation to discover the methods and practices most suited for their local cultures.
Crowdfunding allows investors to gain access to opportunities which were previously difficult to uncover and firms may raise necessary funds to expand their business far more efficiently. The transparency and ease of communication between innovator and investor has been embraced around the world. But easing the flow of capital must be balanced with a pragmatic and sensible regulator approach.
HongSin Kwek, founder and organizer of Crowdfunding Asia states;
"The global platform of crowdfunding works to drive acollaborative effort, co-create innovation, commercialize research and integrate people to offer alternatives to serve the growing concern on funding. Having good governance, leadership, social engagement will definitely address sustainability in Asia."
The event in Jakarta will see the participation of many prominent citizens of Indonesia including an expected visit by President Joko Widodo.

Crowdfunding Asia Indonesia Summit is scheduled for April 15th and 16th.

Sponsored Links by DQ Promote