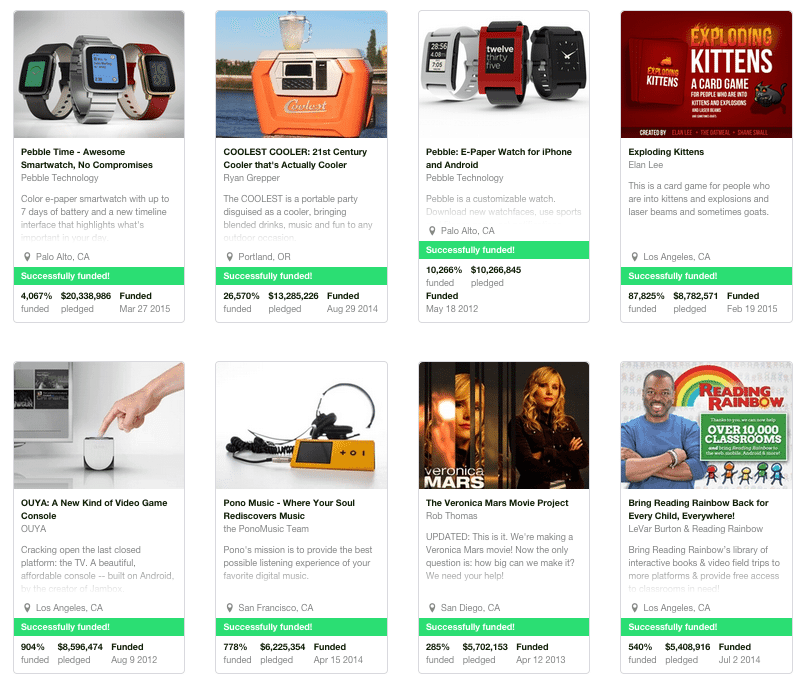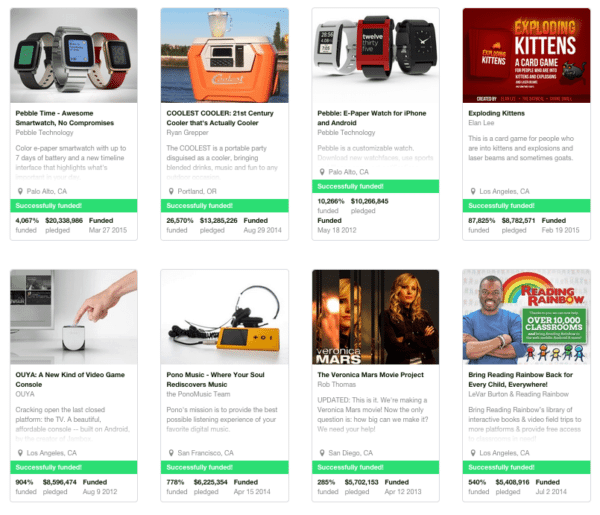 The wildly popular Kickstarter crowdfunding platform has revolutionized project funding. More than a hundred projects have raised over a million dollars. What do the most funded Kickstarters have in common? They used video to capture people's imagination and convinced strangers to give them money for a product that doesn't exist yet.
Credibility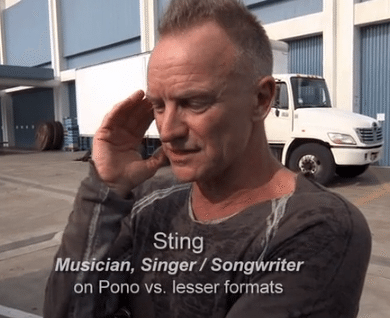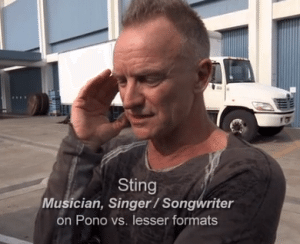 When someone becomes a backer, this implies that he or she trusts the project's creator to deliver on his or her promise.  Therefore, credibility is crucial to your Kickstarter's success. A good way to do this is getting a celebrity or expert in the field to endorse your product. Perhaps the best example of this technique can be seen in Pono music's Kickstarter video. The video features a murderer's row of famous musicians gushing about the player's audio quality. The onslaught of endorsements makes it hard to believe that this device doesn't sound amazing.  But for those of us who aren't Neil Young, and can't ask famous musicians for an endorsement, there are other ways to garner credibility. The makers of the Pebble iPhone watch cited their previous success building a Blackberry watch in their explainer video. This served as proof that they could build their new product. Pebble went on to raise over 10 million dollars in its first Kickstarter. Pebble raised over 20 million in its second Kickstarter, which featured a more produced video.
Personality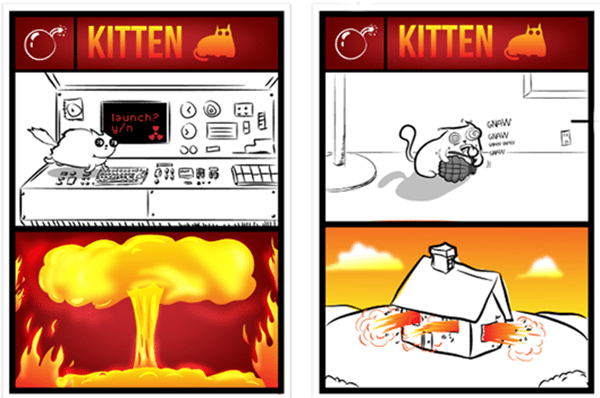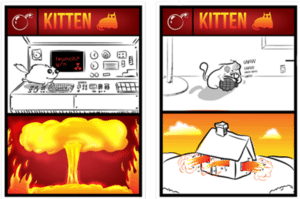 For people to believe in the product, they also have to believe in the person making it. Tell them something about yourself. But don't bore them to sleep with your autobiography. In one sentence, tell them something about yourself that relates to the product. For the rest of the video, people should get a sense of who you are by how you talk about the project. Use your sense of humor if you have one! Humor has proven to work for many Kickstarters but there are some projects that should avoid it. If you're pitching a health product, a beauty product or something that relates to people's finances, your humor might not be appreciated.
On the other hand, some products almost necessitate humor by their nature.  In the case of the silly card game Exploding Kittens, a funny explainer video served as a sample of what kind of hilarity backers could expect from the game.
Showing the product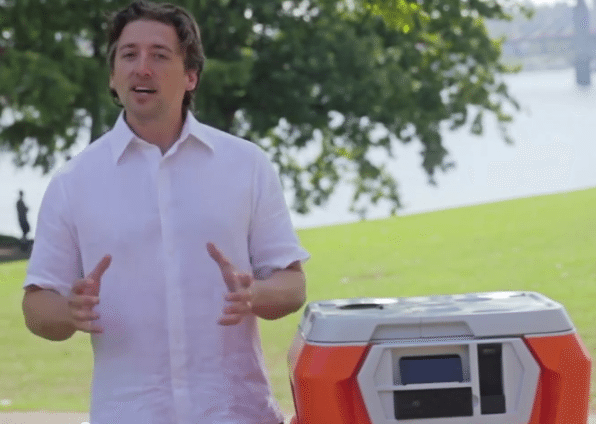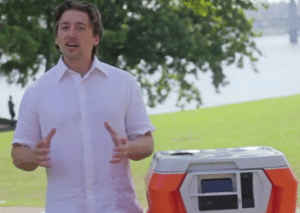 Star Citizen, a space simulation video game, might have pulled off the most successful crowdsourcing campaign ever.  As of March 18th 2015, Star Citizen has raised over 75 million dollars for its development.  Star Citizen's crowd funding campaign, which started at Kickstarter, utilized a video, which presented viewers with visuals of its game world. Some backers pledged over a thousand dollars to have access to a better ship in the universe portrayed in the video.
The Coolest Cooler, a multipurpose cooler, used its explainer video to showcase its features by demonstrating all the problems one might encounter on an outing without the product.  In the NuDock's explainer video, produced by Simple Story Videos, everyday scenarios are used to demonstrate the product's features. The NuDock doubled its crowdfunding goal on the first day of its Indiegogo campaign.   Providing the audience with a clear picture of what your product can do is a good idea, but enumerating all its features is a slippery slope. Your video shouldn't surpass the 5 minute mark.  Your video should serve the purpose of convincing your audience they want what you're selling, not inform them of every detail of the product.
 What am I getting?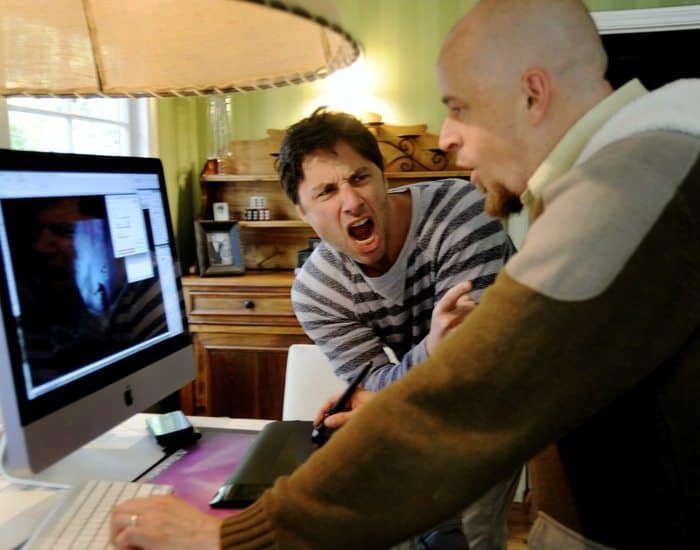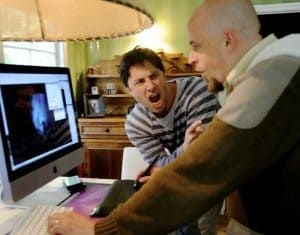 Although it might seem obvious to you, it's a good idea to specifically state and show exactly what backers will receive in exchange for their pledge. If your brand has super fans and you have something special and exclusive to offer them, don't be afraid to offer some higher tiered options.
Don't forget to remind the audience that the realization of the project depends on their support.  In other words, point out that they won't be able to buy the product later in stores if the Kickstarter doesn't succeed. You can even enumerate some of the things you need the money for. If applicable, specify how crowd funding improves the quality of the product. For example, Zach Braff's Kickstarter video for Wish I Was Here, explains that if creative control were to be handed over to a studio he could not make the film the way he wanted.
The Why 
Telling people how you came up with the product is a good idea. "I had an idea that could make me a lot of money" isn't advisable.  "I've always wanted this product so I decided to make it" is commonplace, but you can do better. Positioning your intentions as outwardly focused might produce better results. For instance, you could present your product as the answer to a societal need that isn't currently being met with what the market is offering.
Making your video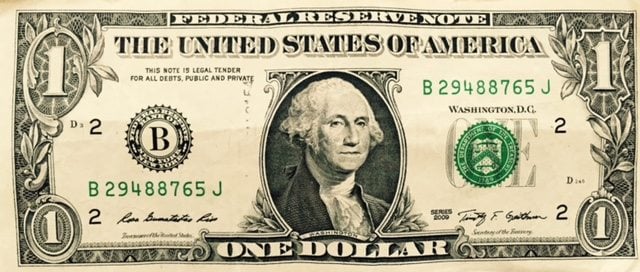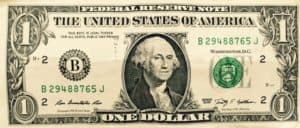 Once you've decided that making an awesome video for your Kickstarter campaign is a must, you have to decide how it's going to be made.  The two routes being: making it on your own or hiring a professional studio to produce it. If you're considering making a first attempt at videography; there are a few things to consider. First, is the cost of buying or renting video equipment and editing software. Then, there is the hefty time investment required to learn how to shoot and produce a video. Finally, not everyone is Stephen Spielberg, the quality of the video you end up producing might not match your expectations. Given that your Kickstarter video will most likely be people's first impression of your project, it might be best to put your best foot forward and hire a studio to produce your explainer video.
---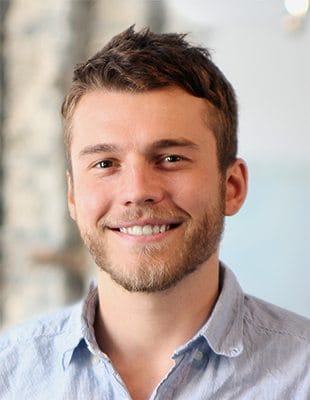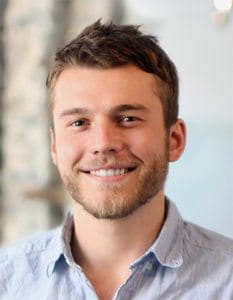 Jason Mesec is Head of BD at Simple Story Videos, an animated and live-action explainer video production studio. They work with companies from startups to Fortune 500 to help simplify their complex messages and transform their stories into video.

Sponsored Links by DQ Promote