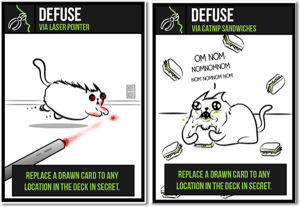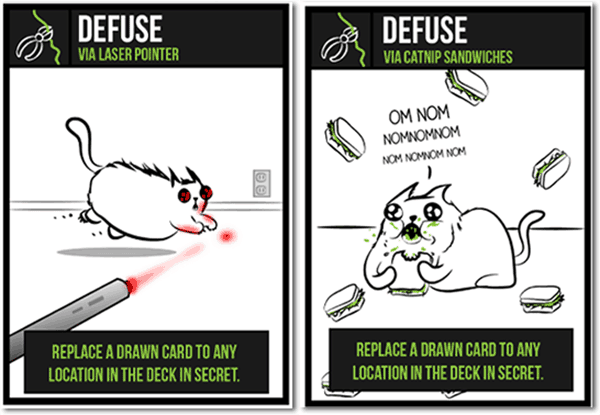 To paraphrase Alicia Keys, those cats are on fire.  Exploding Kittens Kickstarter campaign came to an booming finish last night hitting $8,782,571 from 219,382 backers…and secured a record in Kickstarter history.   Booming Cats is "The Most-Backed Kickstarter Project of All Time," dethroning  Bring Reading Rainbow Back for Every Child, Everywhere! campaign.  Former Chief Design Officer for Xbox Entertainment Studios and Exploding Kittens lead creator Elan Lee's original goal was set at $10,000. Feline envy.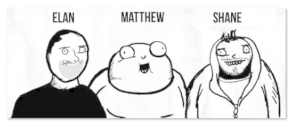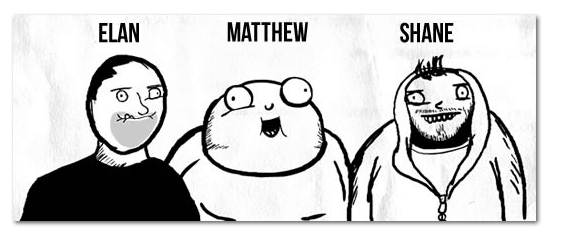 To recap, Exploding Kittens is a highly strategic kitty-powered version of Russian Roulette. Players take turns drawing cards until someone draws an exploding kitten and loses the game. The deck is made up of cards that let you avoid exploding by peeking at cards before you draw, forcing your opponent to draw multiple cards, or shuffling the deck. The game gets more and more intense with each card drawn because fewer cards left in the deck means a greater chance of drawing the kitten and exploding in a fiery ball of feline hyperbole. In addition to  Elan Lee (Xbox, ARGs), Matthew Inman (The Oatmeal), and Shane Small (Xbox, Marvel) created the game.
During a recent interview with Newsweek, co-creator of the game Shane Small discussed how he, Matthew Inman and Elan Lee transformed the game from bombs to kittens. "That's the hook. People love kittens and people like explosions. Putting them together just in itself was funny." For more details and interviews with Lee, Cards Against Humanity co-founder Max Temkin, click here.